POOFness for FEB 4: People Get Ready
Posted By: hobie [Send E-Mail]
Date: Monday, 4-Feb-2019 17:29:12
[quote][quote]
Hi, Folks - Received via e-mail: =====


Subject: People Get Ready
From: "The Office of Poofness" <2goforth@humanus.ca>
Date: Mon, February 4, 2019 12:21 pm Curtis Mayfield And The Impressions People Get Ready
https://www.youtube.com/watch?v=NdKEbnS1eBE
POOF SAID

Greetings and Salutations, There has been movement and issues are getting resolved and appropriate action is being taken. Most are aware of the breakthroughs and the changes and the chatter going on. And there are those hoping for a break by saying things, hoping that doing so will make the thing break loose. Just know that it won't and can't !!!!!! The powers behind all of this have total control... to a point.. the efforts of the folks to get it unstuck and moving has the potential to thrust it forward . The current situation is waiting on some big changes coming through that can't be talked about but will be liked when they happen. The push continues forward and everyone should be very happy that it is.. Poof


SUSAN SAYS Dear Community, In simplest terms, love is God's sharing of Himself with all of His creations. Love is the healing force of the universe. Love is within the soul and needs only your allowance of those innate sensations of loving others and receiving their love for you. Love has no limitations, no boundaries to its capacity. In expression, love is treating others with kindness, fairness, honesty, compassion, helpfulness, caring. If love can be said to have "ingredients," then those are some of the ingredients of godly expression in action. Knowing that you and God and every other of God's creations are inseparable is love. Knowing that Earth is a sentient, conscious life herself and respecting all of her life forms is love. Realizing that no one can know others at soul level and therefore does not judge them but rather does not condone an action seen as injurious, is love. Listening to one's god-self is love. Living the kind of life that engenders loving self is love. Feeling joy yourself when you see it in others is love. Doing something that brings joy to another is love. Forgiveness of self and others is love. Sharing your resources with full heart is love. Doing good deeds without attaching expectations is love. Feeling peace of heart and mind is love. The quiet thrill of seeing a sunset or hearing a songbird is love, and a smile is one of the simplest and most radiating expressions of love. In any or all of these instances and many others that you may encounter that instinctively you know are love in action, you are manifesting your love for and of God. [Excerpt of "Love in Everyday Life" chapter of Illuminations for a New Era.] . Messages from Mathew..12-13-18 People in all types of arenas are expecting news being made at "The State of The Union." I've been continually reassured that the long awaited and needed announcements and changes are in progress. Maybe the magic of our new realities are about to be experienced. Namaste, Susan


DID YOU KNOW? Good Evening, Staying with the "Did You Know" theme,+ we the public, as whole, tend to take events and circumstances at face value without thinking through their real meaning, history and relevance. C.I.P.S., BRICS, QFS, GCR/RV, NESARA, GESARA, AIIB, FATCA, CRYPTO Currency etc. Another such item is the Gold Standard. We have a rudimentary perception of what the Gold Standard actually means but why is it the lowest common denominator required for a GCR/RV to occur? The "Cabal" created financial systems of the world were doomed from their inception. The biggest issue is that there is only so much one can squeeze out of a debt cycle. With each cycle, deficits pile up. The need to re-structure the global currencies is no longer just an intriguing concept but a necessity. It has been the manipulation of currencies throughout the decades that is at the root of all debt creation and ultimately a dysfunctional financial system becomes a tail spin. Sovereign debt, corporate debt and consumer debt are all at all-time highs. The US government has $22 trillion of debt and is running $1 trillion+ deficits every year. There's a record $15 trillion of corporate debt. And the US consumer has racked up around $4 trillion of debt (not including mortgages). In addition to debt levels, we have to worry about the increasing social unrest and the public's inability to decipher who is telling the truth these days between politicians and the media, both of which make it difficult to make rational decisions, survive and thrive. So, $22 trillion in the hole and a $1 trillion deficit in a good year. Not to mention, interest rates are rising, which means all of this debt is just getting more expensive. Eventually, people will simply refuse to lend the U.S. or other debt heavy countries any more money because they know there's no way they'll be repaid. Our government already spends 28% of its revenue just on interest and at a time when interest rates are near all-time lows. Just think what happens when interest rates go up. According to the Wall Street Journal, in the first eight months of 2018, overseas buyers of US Treasuries only bought half the amount they did over the same period in 2017. And while this all goes down, the central banks (who control the printing press) have been buying gold at the fastest pace in years. It would be like you and I buying up water because we know a drought is coming. The price of gold is up more than 300% in the past 15yrs, gold has never been worth $0 and is a hedge against inflation. Physical gold is easy to buy and simple to sell, making it the go-to safe haven of investors for when markets are turbulent. When interest rates move higher, the price of gold tends to fall, since it costs more to carry the metal. In other words, other assets will command more demand because of their interest rate component. As a rule, when the value of the dollar increases relative to other currencies around the world, the price of gold tends to fall in U.S. dollar terms. It is because gold becomes more expensive in other currencies. As the price of any commodity moves higher, there tend to be fewer buyers, in other words, demand recedes. Conversely, as the value of the U.S. dollar moves lower, gold tends to appreciate as it becomes cheaper in other currencies. There is also a psychological factor attached to the value of gold. The price of gold is often sensitive to the overall perceived value of fiat or paper currencies in general terms. During times of fear or geopolitical turmoil, the price of gold tends to rise as faith in governments falls. (We are seeing an 8 month high over 1300 per/oz. as of this post date). During times of calm, the price of gold tends to fall. Gold is an important barometer in terms of global economic and political well-being. While the relationship between the value of the U.S. dollar and gold is important, the dollar is not the only factor that affects the price of the metal. Interest rates also affect the price of gold. Gold does not yield interest in itself; therefore, it must compete with interest-bearing assets for demand. While the U.S. dollar gold price is a widely accepted benchmark, 95 percent of the world must translate the value of the metal to their local exchange rates. The launch of the Shanghai Gold Exchange (SGE) in 2014 is shifting the means by which gold is valued. The exchange provides a new benchmark price for gold bullion with a much higher backing of contracts by actual physical metal. This new price benchmark will challenge or one day replace the Western price benchmarks that are widely believed to be manipulated. The Shanghai Exchange, is really just an extension of the Chinese government and benchmarks are actually priced in the local currency, the yuan. It is a natural occurrence in that all of the gold is migrating to the East so therefore the pricing power should be migrating to the East as well. The new Shanghai Gold Benchmark auction "concentrates" supply and demand twice every working day, aiming to find the one single price at each event that matches the most business from buyers and sellers. While physical demand has always provided underlying support to gold prices, speculative paper trading has been the main driver of prices. With China's push for an international physical exchange, physical demand could begin to have a stronger influence over the gold price. According to some estimates, global demand for gold is 1,000 tons more than the supply. With no new mining capacity coming through, most of the gold is being recycled. Non-declared gold reserves (China, Zimbabwe, Vietnam, Iraq, and many other countries) will soon be making their appearance as the pricing mechanisms shift from arbitraged paper in the West and physical gold in the East. Adam Smith in his landmark publication "The Wealth of Nations" published in 1776 wrote about mercantilism. This system of economics basically assumes that one country can only get rich if another gets poor. It's a system of winners and losers, so every country tries as hard as possible to bring money into its borders without letting any escape. The prevailing view was that gold and silver was wealth, and that countries should boost exports and resist imports in order to maximize this metal wealth. Smith's insight was that a nation's wealth is really the stream of goods and services that it creates. Today, we would call it gross national product. According to Smith, the mercantilist thought rests on the idea that wealth consists in gold and silver and that a country lacking mines has to follow a set course in order to increase its wealth, i.e. to accumulate precious metals through a constant surplus on its balance of trade. Thus the underlying argument against a "Gold Standard". Those who do NOT have the gold will constantly be in conflict with those that do. Only free trade with less restrictions will allow those lacking countries the opportunities to build a surplus to sponsor future economic growth (Gold- back their currency as the demand dictates) So when we hear about going back to a "Gold Standard" let's consider all the implications and verticals involved. It is not that simple to just "gold back" a currency. Also consider the U.S. doesn't have the gold production within its borders and territories and will have to gain its surpluses through other means. Lease it or trade for it. For a quick read brief on the History of the Gold Standard sent a request to replytodjpost@gmail.com subject line "Gold Standard" DJ


ZAP SAYS

HI ALL, THE NEW YEAR IS HERE. IN A FEW DAYS THE FESTIVITIES WILL BEGIN HERE. THE OUTLOOK FOR THE YEAR OF THE PIG IS PRETTY GOOD, BUT CARE IS CAUTIONED IN DOING BUSINESS: The Pig Horoscope 2019, predicts that it is a year for personal advancement. This year you should use your free time to make yourself better any way that you can. The year of the Pig is highly conducive to learning new skills, so you might want to begin with that. Remember to always be kind in your interaction with others. It will make you a much better person. According to Chinese tradition, the pig is one of the happiest signs of the zodiac, especially when they help to make others so. But while the pig's eternal optimism can be very contagious — beware! Despite all their more admirable traits, Pigs can also be naive and become an easy mark for devious or underhanded people. So each of us would do well to temper the Pig's natural idealism with a healthy dose of realistic expectation. Just be careful in all of your legal dealings. You are smarter than you think you are. LEARNING THE MEANING OF THE DAYS IN THE NEW YEAR IS CRITICAL TO UNDERSTANDING THE CHINESE CULTURE. EACH DAY HAS A SPECIFIC MEANING AND ACTION TO BE TAKEN. HERE IS A CLEAR BREAKDOWN OF THE DAYS AND DETAILS OF TRADITIONS AND FOOD. February 4th: New Year's Eve (除夕—chúxì) Activities & traditions: The reunion dinner, the most important meal of the year, takes place on this day. After dinner, the children will receive red envelopes. The family will then stay up late and wait for the Food: A feast of everyone's favorites and specialties. February 5th: Spring Festival (春节—chūn jié) Activities & traditions: Firecrackers start off a day of greetings and blessings between neighbors. There are no specific activities other than celebrating the New Year. The ancient Chinese record and analyze the weather, stars and moon to predict the fortunes of the year. The practice is known as zhàn suì (占岁).
Food: In addition to food from last night, people can also celebrate with Tu Su wine (屠苏酒—tú sū jiǔ).
Superstitions & beliefs: It is forbidden to sweep or clean on this day, else good fortune will be swept away. February 6th: To the in-law's (迎婿日—yíng xù rì) Activities & traditions: On this day, a married daughter must bring her husband and children to her parent's home. She must bring a gift bag of crackers and candies, which her mother will divide between neighbors. This simple gift shows that "it's the thought that counts" and expresses the daughter's longing for her hometown.
Food: Lunch is eaten together and the daughter should return to her husband's home before dinner. February 7th: Day of the Rat (鼠日—shǔ rì) According to folktales, this is the day that rats marry.
Activities & traditions: People will leave some grains and crackers in corners to share their harvest with the rats. They will then go to sleep early in order to not disturb the "wedding." This way, the rats will not disturb them during the year either. February 8th: Day of the Sheep (羊日—yáng rì) In Chinese mythology, the world was created by Nǚ Wā (女娲). Sheep were created on the 4th day.
Activities & traditions: The god of wealth is prayed to on this day. Offerings include three types of meat, fruits and wine. At midnight, people will welcome the god in by opening the windows and eating and drinking until daybreak.
Food: The welcoming of five gods (接五路—jiē wǔ lù) requires three tables of food. The first has kumquats and sugarcanes for a sweet life and successful road; cakes are on the second table. The third table has the main course of whole pig, whole chicken, whole fish and soup.
Superstitions & beliefs: It's forbidden to slaughter sheep on this day. Fair weather is a sign that the sheep will be healthy this year and the family will have a bountiful harvest. February 9th: Break Five (破五—pò wǔ) After praying to the god of wealth, markets and stores are able to open again. Women can also go out and give New Year blessings.
Food: Dumplings (饺子—jiao zi) are eaten to bring in wealth. Traditionally, it should be eaten for five days straight. The rule isn't followed too strictly anymore, but every household will have dumplings at least once.
Superstitions & beliefs: Some say that taboos and activities forbidden on other days can be performed on the 5th. Others say it's unfit to work on this day. February 10th: Day of the Horse (马日—mǎ rì) Nu Wa created the horse on the 6th day.
Activities & traditions: After the "break five" of the day before, people can truly begin working again. People will also send the spirit of poverty away (送穷鬼—sòng qióng guǐ), supposedly a frail-looking man who liked to drink thin porridge and purposely turned his clothing into rags, by burning scraps and offering banana boat candles.
Superstitions & beliefs :It is believed that the god of bathrooms (厕所神—cè suǒ shén) will visit to check the sanitary conditions, so every household will use this day to clean. February 11th: Day of the Human (人日—rén rì) On the 7th day, humans were created by Nu Wa. Celebrations for the Day of Humans originate from the Han dynasty.
Activities & traditions: Ancient China had the tradition of wearing a hair accessory called rén sheng (人胜). Colorful cutouts and gold engravings of flowers and people were pasted onto screens.
Food: Seven Gem Porridge (七宝羹—qī bǎo gēng) is the dish for this day. It includes seven types of vegetables: kale, leek, mustard leaves, celery, garlic, spring vegetable (春菜—chūn cài) and thick leaf vegetables (厚瓣菜—hòu bàn cài).
Superstitions & beliefs: Fair weather is a sign of a safe and sound year. February 12th: Day of the Millet (谷日节—gǔ rì jié) According to legends, this is the millet grain's birthday. Agriculture was the basis of ancient Chinese society and people highly valued the grain.
Activities & traditions: Pets such as fish and birds are released back into the wild to show respect to nature. In modern times, some families visit rural areas to learn about agriculture. This helps children appreciate farmers' hard work and become more environmentally-aware.
Superstitions & beliefs: Fair weather is a sign of a fruitful harvest. A gray sky warns of a year of losses. Stores opened today will have great business. February 13th: Providence Health (天公生—tiān gōng shēng) This is the birthday of the highest god, the Jade Emperor (玉皇大帝—yù huáng dà dì). In Daoism, he is the sovereign of the universe and is the ultimate representation of "sky."
Activities & traditions: The main activities are ceremonies for the Jade Emperor. In some regions, women will bring fragrant flower candles to natural wells, harbors or open space and pray to the gods.
Superstitions & beliefs: Before praying, everyone must fast and bathe. If there is a meat offering, the animal must be male. February 14th: Stone Festival (石头节—shí tou jié) Ten (十—shí) has the same pronunciation as rock (石). Therefore, this is the birthday of the Rock.
Activities & traditions: In some regions, the people will freeze a clay jar onto a smooth stone the night before. On the morning of the 10th, ten youths will carry the jar around. If the stone doesn't fall, it's a sign of a good harvest.
Food: Lunch is a meal of baked bread (馍饼—mó bǐng). It is believed that after eating, the road to wealth will be open and smooth for that year.
Superstitions & beliefs: It is forbidden to use stone tools, such as rollers and millstones. February 15th: Son-in-law Day (子婿日—zǐ xù rì) Fathers will invite their daughters and son-in-law's to dinner on this day.
Food: Even after meals the day before, there are usually plenty of leftovers from Tiangong Sheng. The family uses this to treat the in-law. February 16th–18th: Lantern Festival Preparations During this period people will begin preparations for the Lantern Festival (元宵节 – Yuán xiāo jié) by purchasing lanterns and constructing light sheds.
Superstitions & beliefs: The saying goes: make noise on the 11th, build light sheds on the 12th, light the lantern on the 13th, light is bright on the 14th, a full moon on the 15th, end the light on the 16th. It has a nice rhythm in Chinese and summarizes the activities of the next few days. February 19th: Lantern Festival (元宵节—yuán xiāo jié) The festival lasted ten days in the Ming dynasty, but is now only five days in modern times.
Activities & traditions: Creating lanterns is the most important activity during the festival. Lantern Riddles (猜灯谜—cāi dēng mí) is a game played by writing riddles on lanterns. As it is a full moon that day, moon-gazing amidst lanterns is the best way to celebrate.
Food: Named after the festival, yuan xiao are glutinous rice balls often eaten as a dessert. Either boiled, steamed or fried, they represent reunions.
Superstitions & beliefs: Lanterns (天灯—tiān dēng) sounds similar to (添丁—tiān dīng), or "add children." Many will light lanterns in hopes of adding children to the family. WHEREAS IN THE WEST, THE NEW YEAR IS MARKED BY A HUGE NIGHT OF REVELRY AND A DAY OF REST AFTERWARDS, THE DAYS OF THE CHINESE NEW YEAR OFFER A METHODICAL APPROACH TO THE VARIOUS BELIEFS AND TRADITIONS MARKING THE BEGINNING OF A NEW YEAR. THE CULTURAL DIFFERENCE IS MARKED AND QUITE COMPLEX. A TRULY AMAZING CULTURE. SO FOR THE NEXT 2 WEEKS I WILL BE IMMERSED IN THESE TRADITIONS, AND TRYING MY BEST TO VISTIT EVERYBODY AND FULFILL ALL THE INVITATIONS I HAVE RECEIVED.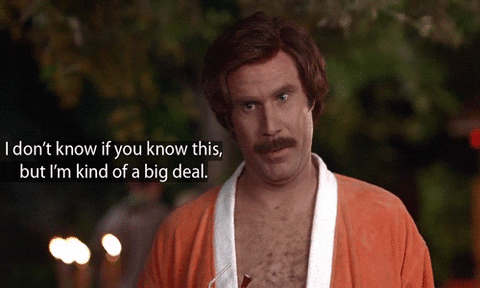 THAT WILL BE A STUDY IN LOGISTICS. I HAVE RECEIVED A FEW EMAILS CONCERNED THAT I MAY HAVE PAINTED MYSELF IN A CORNER BY STATING THAT THE BASIC INFRASTRUCTURE IS BEING ACTIVATED HERE ION CHINA DESPITE NOT HAVING THE FUNDS YET. NOT AT ALL. THE COMPANY HAS BEEN CREATED HERE IN HONG KONG AND IS ACTIVE AND THAT SETS THE BASE OF OPERATIONS HERE. THE OFFICES HAVE BEEN SOURCED, LOOKED AT, AND AGREEMENT (VERBAL) REACHED TO OCCUPY THEM ON A LONG TERM LEASE ONCE THE FUNDS ARRIVE. THESE THINGS CAN BE DONE WITHOUT MONEY EXCEPT OF COURSE FOR THE COMPANY INCORPORATION. THE SMALL COSTS WERE BORNE BY THE CHINESE SIDE TO ACCOMPLISH THESE THINGS.

SO THE ANSWER IS NO, THERE IS NO PAINTING INTO A CORNER HERE. IN RESPECT OF DONATIONS, THAT I HAVE NOT ASKED FOR A WHILE FOR ANYBODY, DOES NOT MEAN THAT HELP IS NOT NEEDED (BY THE WAY).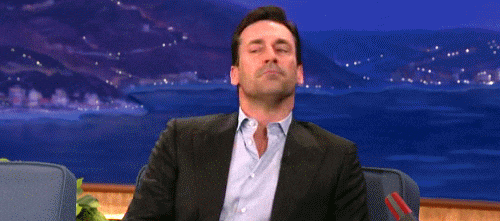 THE TEAM CONTINUES TO BE CHALLENGED IN MANAGING TO KEEP AFLOAT AND THE BILLS CONTINUE TO ROLL IN. THEREFORE CONTINUING ASSISTANCE IS GREATLY APPRECIATED. THANK YOU!


I HAVE NOT ASKED RECENTLY BECAUSE THERE WERE A FEW PEOPLE THAT CAME IN TO HELP WITH CRITICAL THINGS, AND WE JUST BARELY MANAGED TO KEEP STABILITY. BUT SOME WERE STILL LEFT OUT AND WE COULD NOT HELP THEM BUT AS I SAID BEFORE, I WOULD DO MY BEST NOT TO ASK ANYMORE REGARDLESS OF THE CIRCUMSTANCE. THERE WERE A COUPLE OF TIMES I WAS FORCED TO, BUT I AM TRYING NOT TO.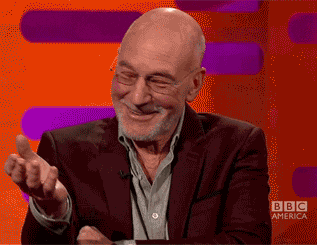 I HAVE NOTICED ONE THING IN PARTICULAR. WHEN I WAS GIVING OUT THE INFORMATION ON THE RV AND OTHER INTEL, DONATIONS CAME. WHEN I STOPPED THAT AND ASKED ON PURELY HUMANITARIAN GROUNDS, DONATIONS STOPPED FOR THE MOST PART. BUT I STEPPED BACK FROM DOING THE GURU THING, AND LEFT THAT FOR OTHERS THAT HAD GOOD CONNECTIONS AND RECEIVED REASONABLE INFORMATION. RIGHT NOW THEY MARKET THEIR INFORMATION WELL AND ARE THE ONES THAT ARE SUPPORTED BY MASSIVE DONATIONS.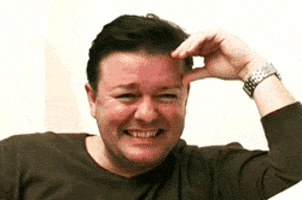 IN RESPECT OF MY MID WEEK, I RECEIVED THIS EMAIL: It would be nice if Zap called the shots clearly, as a counter view to what Bruce and TNT Tony are telling us. If Zap was trying to tell us that in the Weds report, not to get our hopes up listening to Bruce and TNT Tony, then he didn't succeed. What he said said was so vague and blithery, with no clear succinct view of what he was trying to tell us. ACTUALLY I WAS NOT TRYING TO SAY ANYTHING. I WAS SIMPLY TIRED OF THE CONSTANT INTEL HERE AND THERE THAT WAS PROVED INACCURATE AND JUST HAD SOME FUN. IT WAS NOT MEANT TO BE SERIOUS AND I HOPE YOU READ BETWEEN THE LINES. IF I SOUNDED A BIT DISJOINTED PLEASE FORGIVE ME. I can only gather that the attack was to tell us Bruce is way off the mark. But where is the mark then if Bruce and TNT Tony are wrong. NOT AN ATTACK, JUST LIGHTWEIGHT FUN. THEY HAVE INTEL TO MARKET AND I WILL NOT STAND IN THEIR WAY. I CAN NOT PASS JUDGEMENT ON STUFF I AM NOT INTIMATELY PART OF SINCE I STEPPED BACK FROM THE INTELLIGENCE ON THE RV AND ALL THAT TO FOCUS ON OUR EFFORT. THAT SEEMED MUCH MORE IMPORTANT THAN CHASING SOME ELUSIVE DRAGON. We just end up on this roller coaster. Right now Bruce and TNT Tony are getting our hopes very very high. Our anticipation right on the edge. I am sure you are like me, we want this hyping to end in realism, not fortune telling all the time. YES TRUE. THE CRYSTAL BALL IS A CLOUDY THING, AND THE INTEL I HAVE FROM THE ELDERS HERE IS NOT WHAT PEOPLE EXPECT OR WANT, SO I DO NOT SAY MUCH. TIME WILL TELL ONE WAY OR ANOTHER. IT IS NOT MY JOB TO TELL PEOPLE WHAT TO DO, OR HYPE THEM INTO A FRENZY. REMEMBER THAT OUR EFFORT HAS A SINGULAR PURPOSE, AND THE RV THING IS NOT IT. THIS PATH IS VERY DIFFICULT AND DOES NOT HAVE AS MUCH CROWD APPEAL. AFTER ALL, HOW MANY GET EXCITED THAT SOME VILLAGE SOMEWHERE GOT A WATER WELL? ONE VERY INTERESTING PIECE OF INTEL WAS PUT TOGETHER AS A HISTORY OF EVENTS. MOST OF THESE I AGREE WITH AND THEY ARE HISTORICAL RECORD. THE CLOSER DATES AS TO WHAT TRUMP DID VIS-À-VIS THE RV AND NESARA AND THE WHOLE SWAMP DRAINAGE MAY BE FACTUAL FOR THE MOST PART, BUT I HAVE NOT CHECKED THE VERACITY OF THIS HISORY SO CAN NOT REALLY COMMENT, BUT IT SURE LOOKS PROMISING. 1694: The beginnings of the Global Monetary System was organized and run by the Vatican, UK Monarchy, Rothschilds and their Banking Cartel – known as the Cabal. 1862: Beginnings of IRS Taxpayer system. 1871: Initial parts of what was to become known as US Inc. was created to funnel US Taxpayer dollars to Bank of London, Vatican Bank and Central Banks across the globe. 1913: Federal Reserve Act of 1913. 1933: Franklin Roosevelt initiated US Inc. Bankruptcy. 1944: Bretton Woods Conference designated US Dollar as the World's reserve currency. 1993: NESARA ruling by US Supreme Court after 30 years of lawsuits by the Farmers Union that proved the privately owned US Inc. was stealing all US Taxpayer dollars. 1999: Under duress President Clinton signed NESARA into law, but refused to implement it, nor did Presidents HW Bush, George Bush Jr. or Barak Obama. 2001: Patriot Act National Emergency Statute signed (Martial Law). ALL THE ABOVE IS TRUE. 2007: BRICS Alliance formed to create gold/asset backed world currencies and freedom from the bankrupt Federal Reserve/London Bank/Vatican Bank/Central Banks system. Spring 2013: USTNs were printed and circulated. March 2015: US Inc. Bankruptcy finalized, Central Banks began imploding. Summer 2016: new USTN rates on back screens of government trading platforms. Aug. 8 2018: President Trump acknowledged the Zim as a currency. REFERENCE DJ'S REPORT ON THE STATE OF THE ZIM AND THE ECONOMY THERE AND HOW THEY ARE USING A BASKET OF CURRENCIES TO KEEP THE GOVERNMENT AFLOAT. NOT A GOOD SITUATION SO EXPECTING TO BE PAID TRILLIONS FOR THE ZIM NOTES YOU HAVE MAY NOT BE REALISTIC, RIGHT? Oct. 1 2018: Stock Market lost all gains for the year 2018 and has remained in or near the red zone ever since. Jan. 2 2019: Thousands of low level Cabalists were at GITMO and Military Tribunals had begun. Jan 24: Tens of thousands of IRS employees were furloughed through use of RIF (Reduction in Force) as a result of the government shutdown. Jan. 28 Midnight: Republic Restored and a return to the original Constitution, elimination of Federal Reserve and IRS began, as did Military Tribunals on high level global elites at GITMO. THE LAST BITS OF HISTORY I HAVE NOT CHECKED BUT I DO KNOW THAT GITMO HAS INCREASED IN SIZE CONSIDERABLY AND THEY ARE READY TO RECEIVE MASSIVE VISITORS THOUGH. THAT PART IS VERY TRUE AND A SIGN OF THE TIMES. THE RV IS A VERY REAL THING AND HAS TO HAPPEN, BUT IN THE BEGINNING THE LEDERS DID WARN EVERYBODY THAT WHEN IT COMES, IT WILL NOT BE IN THE FORM OR SUBSTANCE EVERYBODY BELIEVES RIGHT NOW. THE INSTANT GAZILLIONAIRE BECAUSE OF THE RV MAY NOT HAPPEN THE WAY PEOPLE THINK IT WILL, SO CAUTION WAS GIVEN LONG AGO. PEOPLE HAVE FORGOTTEN THAT CAUTION. THE INTEL I HAVE FROM THE ELDERS HERE IS VERY SPECIFIC AS TO THE PROJECT SIDE FUNDINGS, AND THAT IS WHY I AM FOCUSED ON THAT ASPECT AND REALLY NOT ON ANYTHING ELSE. YES, I HAVE HEARD SOME NOISES ON THE BOND REDEMPTION SIDE BUT I HAVE ALSO LEARNED OF THE END OF THE REDEMPTION PERIOD. I DO NOT KNOW IF THIS MEANS THAT NO NEW SUBMISSIONS WILL BE ACCEPTED OR CURRENT SUBMISSIONS WILL NOT BE DONE SO THAT PART IS IN THE AIR. THEY WILL NOT TELL ME MORE AT THIS TIME. IN OTHER MATTERS, REFERENCE THE TRADE DEAL THAT TRUMP PUT TOGETHER WITH CHINA. REMEMBER I SPOKE TO THE "TRADE WAR" AS A THEATRICAL EVENT TO DISTRACT EVERYBODY WITH MAGIC CARD TRICKS WHILE THE REAL WORK WENT ON BEHIND THE SCENES? NOW THE TRUTH HAS COME OUT AND TRUMP AND XI ARE INDEED GOOD FRIENDS AS WITNESSED BY THE NICE LETTER FROM CHINA, AND THE DEAL. THIS WAS (AGAIN) NOT REPORTED IN MAINSTREAM MEDIA (SURPRISE SURPRISE) AND TO FIND THE INFORMATION YOU HAD TO DIG. HERE IS THE EVENT:
https://www.youtube.com/watch?v=2nhbGrswvuo TRUMP HAS DONE SO MUCH FOR THE COUNTRY AND FOR THE ECONOMY IT IS REMARKABLE BUT IT IS NOT REPORTED IN MAINSTREAM. THEY ARE STILL DOING THE WITCH HUNT AFTER WHAT…2 YEARS?. NO OTHER PRESIDENT HAS KEPT SO MANY OF HIS ELECTION PROMISES, OR HAS DONE SO MUCH FOR THE COUNTRY, SO YES I STILL SUPPORT AND ADMIRE THE GUY EVEN THOUGH I AM NOT AN AMERICAN. WHAT A CEO THE USA HAS. BRILLIANT. I REALLY HOPE THAT THE ABOVE HELPS WITH SOME BETTER CLARITY AS IN THE LAST POSTS, I COULD NOT SAY MUCH AND MAY HAVE RAMBLED HERE AND THERE.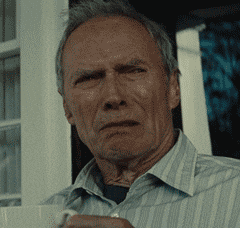 I COULD NOT DO MUCH ELSE AS SOME INFORMATIONS I HAVE TO KEEP TO MYSELF, ELSE I WILL NOT RECEIVE ANY MORE. AND FOR SURE I AM NOT BASHING BRUCE, OR TNT, OR THE BRICK, OR THE ROCK OR ANYBODY ELSE. I WISH THEM WELL AND HOPE THEY HAVE ACCURATE INFORMATION TO GIVE. OUR FOCUS HERE REMAINS LASER TIGHT ON THE PROJECT SIDE ONLY NOT THE RV. THE PLANET AND HER KIDS NEED THIS FOCUS TO REMAIN UNWAVERING. ENJOY THE SUPER BOWL. BOTH PATRIOTS AND RAMS ARE FANTASTIC TEAMS AND IT WILL BE A GREAT GAME. I DO NOT HAVE A FAVORITE AND WISH BOTH TEAMS SUCCESS. IT WILL BE EXCITING AND I SURE AM LOOKING FORWARD TO SIPPING A COLD ONE AND CHEERING THEM ON. HAVE MUCH FUN. GOD BLESS AND HAPPY NEW YEAR! LOVE AND LIGHT
IN OUR SERVICE
ZAP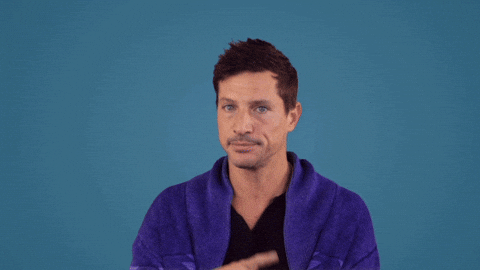 "GOD IS; I AM; WE ARE"
"BE GOOD, BE LEGAL, TELL TRUTH"
FEBRUARY 3, 2019
COPYRIGHT ZAP 2013-2019
[b][color=maroon]Attachments area
Preview YouTube video TRADE DEAL