Deep sinkhole swallows up a river in Indonesia
By
Strange Sounds
-
Feb 10, 2019
Normally, rivers flow horizontally. Now the water of this river in Babadan Village, Indonesia disappears in a deep sinkhole underground, drying up the stream. Very disturbing, isn't it?https://youtu.be/oBKAiUS9Eh8
This Youtube video was first uploaded today by the chef of the National Disaster Management Agency (BNPB), Sutopo Purwo Nugroho, via his twitter account @Sutopo_PN: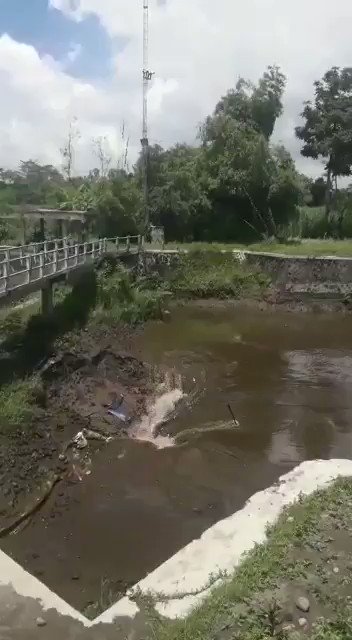 Sutopo Purwo Nugroho  

 @Sutopo_PN

Air sungai biasanya mengalir horizontal ke tempat yang lebih rendah. Ini mengalir vertikal dan masuk ke dalam tanah. Ini terjadi di Desa Babadan, Kulon Pasar Giri Rejo Selomartani Sleman. Kemungkinan adanya lubang bawah tanah di sisi bendungan menyebabkan air masuk ke lubang itu.

1,714

1:49 AM - Feb 10, 2019
As seen in both videos, the water is vanishing in a deep and probably very large underground hole. Freaky! Hopefully the river will not completely disappear.
Thanks to: http://strangesounds.org