Ultima Thule may actually be pancake-shaped
Posted on Sunday, 10 February, 2019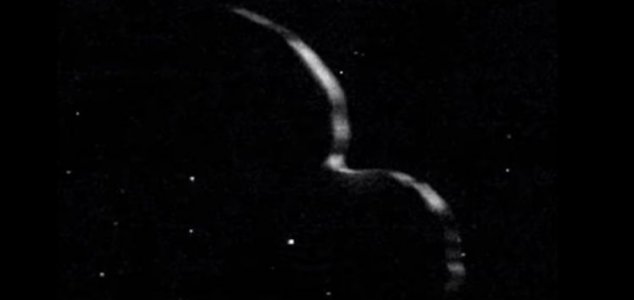 Ultima Thule, it turns out, more closely resembles a pancake. Image Credit: NASA
The mysterious object visited by New Horizons at New Year has turned out to be much flatter than expected.
With a mass approximately 10,000 times that of the comet visited by ESA's Rosetta spacecraft, MU69 (or Ultima Thule) is around 30 miles in diameter and orbits the Sun once every 295 years.
When NASA's New Horizons probe visited it just over a month ago, scientists had no idea what to expect. It wasn't even clear if Ultima Thule was a single object or two objects orbiting one another.
It turned out that it was in fact two objects stuck together, making it very unusual indeed.
Now thanks to new data returned by the spacecraft, it appears as though Ultima Thule is even weirder than anyone had expected owing to the fact that it is actually shaped more like a pancake.
"We had an impression of MU69 based on the limited number of images returned in the days around the flyby, but seeing more data has significantly changed our view," said NASA's Alan Stern.
"It would be closer to reality to say MU69's shape is flatter, like a pancake."
"But more importantly, the new images are creating scientific puzzles about how such an object could even be formed. We've never seen something like this orbiting the Sun."
https://youtu.be/1WUd2brm8XE
Thanks to: https://www.unexplained-mysteries.com