Mars One Ventures has been declared bankrupt
Posted on Tuesday, 12 February, 2019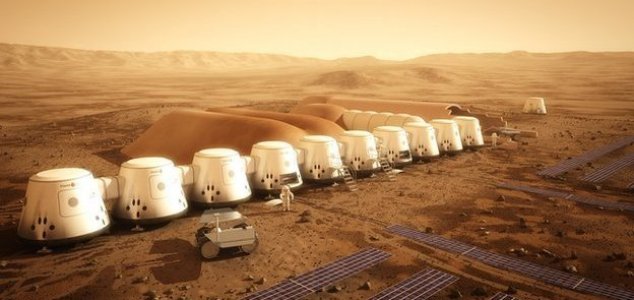 It was a nice idea, but it was never going to happen. Image Credit: Mars One / Bryan Vertseeg
The Dutch firm, which aimed to begin founding a human colony on Mars by 2025, has inevitably gone bust.
Back in 2012 when it was initially announced, there were few in the space industry who actually believed that Mars One - the brainchild of Dutch entrepreneur Bas Lansdorp - would ever actually succeed in achieving its ridiculously ambitious goal of colonizing Mars.
Leaning on absolutely no experience whatsoever, its organizers aimed to not only land the first humans on Mars within a very short space of time, but to also build and populate a base there.
In 2013, potential colonists were asked to sign up for the mission with the understanding that if they did manage to make it to Mars, there was no guarantee they'd ever return home.
Despite the risks, a whopping 200,000 people expressed an interest in going.
Inevitably though, given the sheer impossibility of what the firm was trying to achieve as well as a considerable lack of funding throughout the initial stages, the firm's commercial arm - Mars One Ventures - has now officially gone bankrupt.
It's a sad end to a venture that, while unrealistic, did at least offer a glimpse of what the future might be like should we one day succeed in becoming an interplanetary species.
For now though, sadly, the idea of colonizing Mars remains little more than a pipe dream.
Source: Engadget

Thanks to: https://www.unexplained-mysteries.com