New SETI tool offers access to search papers
Posted on Monday, 14 January, 2019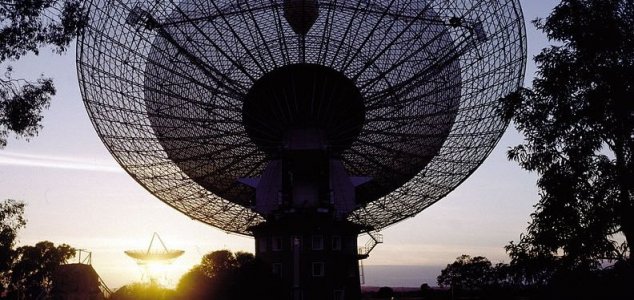 The papers go back as far as 1960. Image Credit: CC BY 3.0 John Masterson, CSIRO
Amateur alien hunters now have the opportunity to browse and update an online database of SETI searches.
Known as Technosearch, the new web-based tool has been launched by Jill Tarter - one of the pioneers of the SETI program as well as the SETI Institute's co-founder.
In addition to making it possible to browse through SETI search papers dating all the way back to 1960, it also offers users the opportunity to submit their own searches to the database as well.
"I started keeping this search archive when I was a graduate student," said Tarter.
"Some of the original papers were presented at conferences, or appear in obscure journals that are difficult for newcomers to the SETI field to access. I'm delighted that we now have a tool that can be used by the entire community and a methodology for keeping it current."
For each search paper, the tool contains a plethora of details including the date, the name of the observer(s), the object(s) observed, the facility at which the search was conducted, the size and sensitivity of the telescope, the title of the paper and a link to where the paper can be viewed.
"I started helping Dr. Tarter with this project as a research opportunity during the summer," said SETI Institute Research Experience for Undergraduates (REU) student Andrew Garcia.
"I've become convinced that Technosearch will become an important instrument for astronomers and amateurs interested in exploring the cosmos for indications of other technological civilizations."
"We can't know where to look for evidence tomorrow if we don't know where we have already looked. Technosearch will help us chronicle where and how we've looked at the sky."
The Technosearch tool itself can be found -
here
.
Source: SETI.org

Thanks to: https://www.unexplained-mysteries.com