#QTard Drama Theater - HYSTERICAL OVER A LARP!! RATS EVERYWHERE!!! WHERE'S RUTH??? plus more
PurpleSkyz
Admin
QAnon Be Careful Who You Follow – February 16 2019
Posted on February 16, 2019 by cindyloucbp
QAnon Be Careful Who You Follow – February 16 2019. By Interstellar. Source 8Chan. 
Updated 11:11 UTC
2737
Q !!mG7VJxZNCI ID: a68362 No.5198909 Feb 15 2019 01:43:14 (UTC)
https://www.foxnews.com/politics/dhs-official-border-security-bill-does-not-contain-amnesty-poison-pills.amp?
Be careful who you follow.
Q
Ignore the loud mouth pundits & blue checkmarks claiming President @realDonaldTrump granted "defacto amnesty" in the funding bill. Not true per DHS.
QAnon Be Careful Who You Follow – February 16 2019
Lisa Mei Crowley, @LisaMei62
#QAnon post No. 2737…
Word is still filtering down regarding the actual language inserted into the budgetary bill which was signed by #POTUS. #Q notes: Be careful who you follow. Some say it gives amnesty 2illegals, others say nay.
#FoxNews report.
The amnesty claim, based on sec 224 of the budget – which appears, on first glance, to block the deportation of many people who are illegally in the U.S.
States no funds may be used 2detain or deport any "sponsor" or "potential sponsor" of an "unaccompanied alien child."
It adds that even any "member of a household" of a "potential sponsor" is now immune from deportation.
#DHS regs – meanings that severely limit the number of people the budget keeps safe from deportation.
End all… Rather did doubt #POTUS would sign such a bad deal.
QAnon Be Careful Who You Follow – February 16 2019
ExtrovertCovert, @ExtrovertCovert
Qanon links an article quoting Rep Chip Roy saying this "deal" should be called the "child trafficking promotion act". Tell me Chip, what exactly do you suggest @potus do to get funding for the wall? Are you compromised @chiproytx ? Your district is awfully close to the border!
Reminder that @DRUDGE_REPORT is compromised as well
QAnon Be Careful Who You Follow – February 16 2019
De Oppresso Liber, @Sun_Q_Tzu
#QAnon "The number of people to whom the no-deportation provision applies..[is] significantly limit[ed]. The section's added to ensure that people coming to pick up kids in custody didn't find themselves deported for showing up to pick up the kid."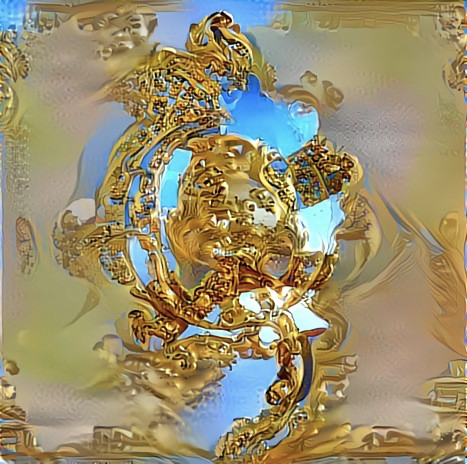 QAnon Update February 1 – Coincidence?
DocRock1007, @DocRock1007
QAnon Achive
Go To Page
Happy Life
Very little is needed to make a happy life; it is all within yourself, in your way of thinking.
Marco Aurelio
Thanks to: https://roserambles.org
Permissions in this forum:
You cannot reply to topics in this forum