12-year-old builds working nuclear reactor
Posted on Friday, 22 February, 2019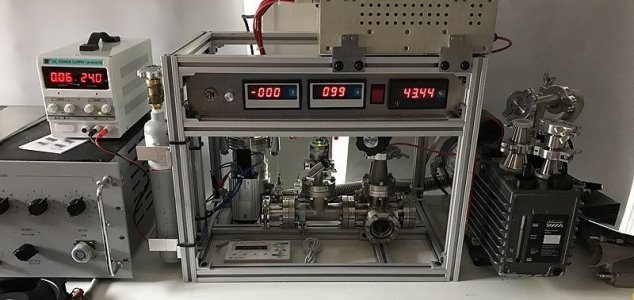 Jackson mainly relied on trial and error to build the reactor. Image Credit: CC BY-SA 4.0 James Smith39
Jackson Oswalt achieved the seemingly impossible by building a fusion reactor in his parents' spare room.
Whatever you might have gotten up to when you were 12, it most likely wasn't this.
Keen to avoid wasting too much time playing video games, Jackson, who is from Tennessee, developed a keen interest in building a nuclear reactor using parts acquired from Ebay.
"The start of the process was just learning about what other people had done with their fusion reactors," he said. "After that, I assembled a list of parts I needed. [I] got those parts off eBay primarily and then often times the parts that I managed to scrounge off of eBay weren't exactly what I needed."
"So, I'd have to modify them to be able to do what I needed to do for my project."
With a bit of perseverance and more than a little financial support from his parents, the 12-year-old succeeded in achieving fusion just a few days before his 13th birthday.
He is now thought to be the youngest person in the world to have ever done so.
His dad, Chris Oswalt, admits that he had only a limited understanding of what his son was building.
"Being a parent of someone that was as driven as he was for 12 months was really impressive to see," he said. "I mean it was everyday grinding; everyday learning something different; everyday failing and watching him work through all those things."
Source: Lad Bible

Thanks to: https://www.unexplained-mysteries.com