POOFness for MAR 17: When Irish Eyes Are Smiling
Posted By: hobie [Send E-Mail]
Date: Sunday, 17-Mar-2019 20:10:17
Hi, Folks -


Received via e-mail:

=====

Subject: When Irish Eyes Are Smiling
From: "The Office of Poofness" <2goforth@humanus.ca>
Date: Sun, March 17, 2019 6:43 pm
"When Irish Eyes Are Smiling"


POOF SAID

Greetings and Salutations,

There are things afoot that will be massive and unforetold events that are in the wings now. We are not trying to scare you nor make you fearful; we are saying to remain alert, aware and open to the ideas that nothing will forever be the same. These are changes that have been awaited and foretold and scoffed at but they are close at hand.

The power of change is readying itself for the duration of the times.

There are further cracks in the enclave and the top down drawers off designs are no longer as convinced they can hold this wall of intention back much longer. As you were told; seeing and visualizing the PPs and the farm claims in the hands of the people who deserve them is an urgent assignment. Many are not doing so. You have far more power over events than you are using. You who wait are to do your part too!! The powers that are at work on all sides are developing skid marks from the tug of war going on here. It is that tense .

The will of the wires is in the middle of the outcome right now.

Every day there is a leak or a breach or a new wrinkle. Notice that it is Sunday and even on this day of supposed break for the sabbath the work goes on and on. Playing games and finding more ways to retain funds. But they will lose.

They will lose. Notice the tenor of the energies these days.....

Poof


SUSAN SAYS

Dear Community,

Quantum Physics Upsets The Reality Applecart

By Bernard Dozier

Just when we were getting comfortable with the Cartesian concept of Reality being an inert, "thingy" body of atom-based matter, lying there waiting to be autopsied by scientists, physicists, explorers, and to be drained by miners, industrialists, and other opportunists, Quantum Physics comes along and knocks that concept out of the ballpark.

What that means is that our old concepts of Reality and Wealth are shifting, writhing, and dying before our very eyes, and we're left to grieve and to wonder how we'll ever get by without our dependence on the stable, measurable comforts of the Material World. All the while Quantum physics is pointing the way to an even greater and more stable Wealth.

Quantum Physics, as I explain it to myself, is concerned with interaction of energies that can
be represented either by constants or by variables. Physics had long dealt with constants.
Physicists relied on constants, predictable and unchanging values,and assumed their observations of this constant reality to be reliably isolated and objective. Quantum physicists, however, found that, as observers, they were participants in observed reality, and that their
observation/participation changed the reality being observed. They found that light, being observed, could act as either a particle or a wave, thus losing its constancy. It could be this or that, but it also became obvious that "this" or "that" depended on consciousness--the consciousness of the observer.

What it boils down to is that Reality is not really fixed. Rather, reality is fluid, unlimited, and unrestricted, and that reality may be seen differently by any number of observers--all of whom may be right. Even if many of us agree on some aspect of Reality it doesn't mean Reality is limited to what we agree upon, and may include some previously unobserved variable.

What all this means for savers, traders, investors, and anyone concerned with managing and increasing assets, becomes clearer and more meaningful as our mind begins to engage with Quantum possibilities. Again, the starting point is the realization that Reality is fluid, with indistinct borders, and is more like Mind than Matter. That "sub-atomic" world we knew was there, isn't. What is there is a wispy world of potential interaction and infinite configurations that are responsive to thought and imagination.

As an aside, religion may be seen as a "Search Tool." But religion, compared to spirituality, is a poor tool because it is focused on what's constant, fixed, and known, ignoring and rejecting infinite potential and imaginative possibilities. A Quantum system is, I believe, what Jesus was initiating, and His teachings should be seen in this light. Certainly His remark about heaven not being here or there (materially, geographically, and spatially) but being a kingdom "within" where infinite possibilities ferment yeastily, would, I feel, support my view.

A Quantum view of wealth means that its Reality is no longer simply locked up in the Third Dimension's materiality, but is an ever-present resource that appears as creative thought interacts with Ideas within the infinite potential of Mind.

All this puts Physicists in the same boat with Meta-physicists... metaphysicians...who have always taught that the source of all visible, measurable, tangible wealth is in the invisible, im-
measurable, and intangible realm. Metaphysicians call this realm "Spirit," and Physicists don't know what to call it, and they surely don't want to call it God's Realm. But then, "a rose, by any name, is just as sweet."

A Quantum view of Reality would make giving a powerfully creative form of wealth. "Give... and you will receive" might be seen as a law of underlying Reality that upgrades tithing--a fixed "constant,." The critical variable in this new reality would be the motivation or "spirit" in which the giving is done. Giving done with a free, generous, loving spirit, becomes a creative magnet that attracts generous gifts, blessings, and well wishes from other givers...and from the Invisible Side of Creation.

''Beloved sisters and brothers, never are you alone in this journey whereby you are experiencing the tribulations inherent in a third density world. All light beings in this universe honor your dedicated service to the peoples of Earth and support you with the unequalled power of unconditional love"
May you continue to support the financial changes which will effect humanity for generations to come.
"From Messages from Matthew"

The PP's train looks like its nearly around the mountain .....

Namaste,

Susan



ZAP SAYS

HI ALL,

BRIEFLY RE-VISITING, WE HAVE HAD MANY EXPERTS TESTIFY AS TO THE POLE SHIFT OCCURRING, AND WHAT WOULD HAPPEN. THERE ARE MANY VIEWS RANGING FROM UTTER DEVASTATION TO NO, THE GALACTICS WHO HAVE BEEN STEADYING THE PLANET WILL NOT ALLOW IT TO HAPPEN. IN EITHER CASE, WE DO KNOW THE PLANET WANTS TO DO IT AND IT IS A SORT OF "SHAKE THE FLEAS OF HER BACK" KIND OF THING SHE DOES ONCE IN A WHILE. THE WANDERING MAGNETIC NORTH POLE IS SCOOTING TOWARDS RUSSIA AT A GOOD CLIP RIGHT NOW, BUT IT MAY WANDER BACK. WE DO NOT KNOW YET. BUT IF IT HITS ABOUT 40 DEGREES THEN A POLE SHIFT WILL MOST PROBABLY HAPPEN.

IN EITHER CASE, AS THEY DID BEFORE, THE ELDERS HERE IN THEIR WISDOM RESTATED TO PREPARE FOR THE WORST AND HOPE FOR THE BEST, AND THAT IS A PRUDENT STANCE TO TAKE. BESIDES SCALLION, A DECENT MAP WAS CREATED OF WHAT MAY HAPPEN WITH CITIES MARKED BY ICONS CARRYING A POP UP BALLOON OF INFORMATION. THIS MAY BE USEFUL IF IT HAPPENS AND COMMENTS ARE INVITED. AS ALWAYS, WE HOPE THE GALACTICS DO GIVE A HELPING HAND IN THIS. WHO NEEDS A POLE SHIFT RIGHT NOW.
https://fusiontables.googleusercontent.com/embedviz?viz=MAP&q=select+col1+from+138TctTp6j9TgxBtrjqeTINzFqoMRTHUDSSinR_Q&h=false&lat=7.394030996441859&lng=-168.75887490000002&z=2&t=1&l=col1

IN OTHER MATTERS, NOW THAT THE RELEASES ARE HERE, THE NEXT WEEKS WILL BECOME FILLED WITH A LOT OF WORK IN GETTING THE OFFICE INFRASTRUCTURE UP. THE PROJECT INTAKE WILL BEGIN TO PROCESS THE VARIOUS PROJECTS, AND PREPARE THEM FOR FUNDING. ONE OF THE KEY ELEMENTS TO BE PUT INTO DEVELOPMENT WILL BE OUR GOVERNANCE AND COMPLIANCE DEPARTMENTS. THESE WILL BE BUILT BY OUR GENERAL COUNSEL. WE HAVE SOME WORK INTENSIVE THINGS TO GET DONE TO BE USEFUL.

AS BEFORE SAID, MANY MANY YEARS OF HARD WORK AND SACRIFICE HAVE GONE INTO THIS EFFORT. FROM SLEEPLESS NIGHTS, WORKING BLEARY EYED IN DIFFERENT TIME ZONES, TO BEING DESTITUTE, TO ENDURING AGONIZING DELAYS, TO PRETTY WELL MOST THINGS YOU CAN THINK OF. WE DID IT THOUGH, AND WE DID IT STANDING STRAIGHT AND NOBODY CAN TAKE THAT AWAY FROM US.

ONE OF THE ELDER BROTHERS HERE HAD THIS TO SAY IN OUR CONVERSATION YESTERDAY: "When you're complaining, you're getting farther away from success! Successful people, who never take complaints to heart, understand that every difficulty in their own way of life is the only way to success..." (TRANSLATED FROM CHINESE)

I AGREED WITH HIM BUT ADDED THAT EVERYTHING IS JUST AN EXPERIENCE, AND ONE SHOULD NEVER COMPLAIN ABOUT GETTING EXPERIENCE. (LAUGHTER)

THIS EXPERIMENT THING OF BEING PLACED HERE ON THIS PLANET TO DO THE EXPERIENCE THING AND EVOLVE IS A HIGH PROFILE FOCUS OF MEDITATION. WELL, WE SURE PROVED WE ARE VERY GOOD AT THE EXPERIENCE THING. IT IS ASTOUNDING THAT OUR EVOLUTION HAS GONE SO FAST IN THE LAST 200 YEARS. SIMPLY ASTONISHING. THIS EXPONENTIAL CURVE UP IS AN ACCELERATION BASED ON OUR EVOLUTION, SO WHERE DO WE STOP?

AGAIN DIFFERENT POINTS OF VIEW VARY WILDLY FROM BECOMING LIGHT TO ENTERING ANOTHER DIMENSION. TIME WILL ULTIMATELY TELL, BUT ALL OF THE ABOVE ARE CLEARLY INTRIGUING. THE FURTHER REVELATION THAT THE EARTH IS NOT MOVING BUT STATIONARY AND IN THE MIDDLE OF A FLUX OF PROTONS FORMING AN X, IS EQUALLY INTRIGUING. NO REPUTABLE SCIENTIST, PHYSICIST, OR OTHER EXPERT ON MOTION MATHEMATICS WILL ARGUE THIS. THIS IS JUST MORE PROOF OF THIS PLANETS PECULIAR STATUS WITH THE REST OF THE UNIVERSE. ONE THING FOR CERTAIN IS THAT NO MATTER THE DIRECTION WE TAKE, IT WILL BE FASCINATING.
https://www.youtube.com/watch?v=Bi59h5rM8T8

FUN STUFF RIGHT? LOTS TO TALK ABOUT AND PONDER. SNUFFLES IS NOW IN A CORNER MUMBLING SOMETHING ABOUT WHO HE IS AND WHAT IS HE DOING HERE. CONFUSED PIG.

THIS PLANET IS ABOUT TO EXPERIENCE SO MANY CHANGES ALL AT ONCE THAT IT WILL BE A PALATABLE SHOCK TO SOME AND BEING AWARE OF THE THINGS THAT ARE IN OUR FACE IS A GOOD THING TO DO. OF COURSE WITHOUT MONEY WHAT CAN ONE DO TO PREPARE? MOST ARE LIVING HAND TO MOUTH BECAUSE OF THE GLOBAL THEFT PERPETRATED ON HUMANITY. THIS IS WHY THE RELEASES ARE HERE.

BY NOW THE RUMORS ARE OFF THE CHART AS TIDBITS GET VERIFIED HERE AND THERE, AND EVERYBODY IS GETTING REAL EXCITED. THE FUNDS FOR THE BONDS AND RV ARE ALL COMING ALIVE NOW FROM THE REPORTS, AND I ASKED FOR VERIFICATION HERE BEFORE I GET EXCITED. IF ALL GOES ACCORDING TO REPORTS, THEN NEXT WEEK WILL SEE A FEW NEW MILLIONAIRES, BUT MY FOCUS WITH THE TRUST FUNDS IS FIRST AND FOREMOST FOR OUR EFFORT. IF THE RV AND BONDS HAPPEN LIKE THE INDICATORS SHOW, THEN THIS WILL AUGMENT OUR EFFORT VERY WELL AND ACCELERATE THE PROJECT FUNDING SEQUENCES.

SPEED WILL BE A MAJOR FACTOR TO CONSIDER IN OUR DEPLOYMENT AS WE ARE SO VERY LATE IN GETTING THIS WORK UNDERWAY. THE ELDERS ARE NOTHING SHORT OF DESPAIR EPITOMIZED AS TIME IS SLIPPING WAY PAST THE ORIGINAL RELEASE DATES.

OH, AND BESIDES SUSAN'S INFORMATION ON THE PROSPERITY PACKAGES AND THAT RELEASE, ANOTHER BROTHER OF MINE CONFIRMED THAT THEY ARE ABOUT TO HAPPEN AS WELL. THIS TOO IS GOOD NEWS FOR MANY.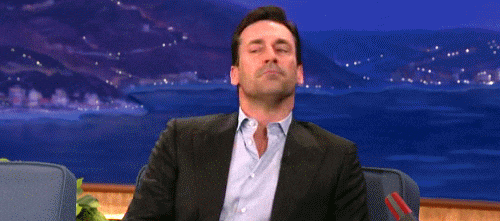 WHAT A STAGE HAS BEEN SET. WE HAVE A VERY STRONG BROTHER IN THE USA WITH THE JOB OF FIXING THE GUTTED INFRASTRUCTURE OF THE COUNTRY AND HE AND HIS TEAMS ARE JUST SO READY TO BEGIN THAT PART OF THE WORK. THIS WILL BE A GLOBAL STANDARD PIECE OF WORK BY ITSELF THAT WILL PROVIDE A SYSTEMIC APPROACH TO THE RECONSTRUCTION WE ARE FACING.

PARALLEL EFFORTS IN CANADA, ASIA, EUROPE, AFRICA AND AUSTRALIA WILL DUPLICATE THIS MODEL AND PROVIDE FOR SEAMLESS INTEGRATION OF ALL AVAILABLE TECHNOLOGIES TO PROJECTS THAT WOULD BENEFIT FROM THIS KIND OF AVAILABILITY.

WE ARE ALL LOOKING FORWARD TO GETTING UNDERWAY NOW, AND THESE NEXT WEEKS WE WILL BE HUNKERED DOWN AND WORKING. COMMUNICATIONS MAY BE DIFFICULT AT TIMES CONSIDERING THE SCHEDULES COMING UP. I APOLOGIZE TO SO MANY THAT HAVE EMAILED ME BUT NOT RECEIVED A RESPONSE. I AM STRICTLY FOCUSED ON THE TRUST AND THE FUNDING SEQUENCE AND CAN NOT TAKE MUCH TIME OUT FROM THAT PROCESS. ONCE IT SETTLES DOWN, I PROMISE TO GO BACK OVER THE EMAILS AND DO MY BEST TO ANSWER EVERYBODY.



ON THE HEALTH FRONT, THE LAPIS PRODUCTS ARE GETTING GLOBAL CERTIFICATION SO THE BAR CODE ON THE PACKAGES WILL GO THROUGH CUSTOMS LIKE BUTTER WITH NO DELAY. DISTRIBUTION CENTERS WILL INCREASE TO CUT LOCAL DELIVERY TIME DOWN. STANDARD STUFF AS THIS GETS GOING FOR US. THE RELEASE OF THE OTHER LAPIS PRODUCTS SPECIFIC TO CERTAIN CONDITIONS ARE ALSO GOING TO BE AVAILABLE. THEIR AIM OF ONLY EXCEPTIONAL PRODUCTS THAT ACTUALLY WORK WELL IS COMING ABOUT. HUMANITY WILL BE BETTER FOR IT.

THE QUESTS FOR SUCH PRODUCTS HAVE BEEN ONGOING FOR DECADES FROM THE ORIGINAL SNAKE OIL SALESMAN THAT TOUTED THE MIRACLE INGREDIENTS THAT CURE EVERYTHING LIKE ARSENIC, MERCURY, COCAINE, MORPHINE, AND WHATEVER MADE IT EASY TO DRINK TO NANOBOTS THAT REPAIR CELLS. BUT GETTING SOMETHING YOU TAKE BY MOUTH THAT DOES AMAZING THINGS HAS ALWAYS BEEN THE TARGET. THERE ARE MANY VERY GOOD PRODUCTS RIGHT NOW. UNFORTUNATELY, THE MAJORITY HAVE NO LIFE LIKE LAPIS DOES.

IN TIME, I FORESEE A GLASS OF STRUCTURED WATER THAT WILL FIX THINGS IN OUR BODIES AND PREVENT SURGERY AND OTHER INVASIVE PROCEDURES. ALL SUPPLEMENTS WILL CARRY LIFE AND BE IN SYNC WITH THE FREQUENCY OF THE HUMAN BODY LIKE LAPIS. MED BEDS ARE ALREADY IN USE UPSTAIRS AND IF THAT TECH IS RELEASED HERE, THEN LAPIS MAY TAKE A BACK SEAT, BUT UNTIL THEN WE HAVE EXCEPTIONAL PRODUCTS ON HAND.

ZAP THE RIP OFF ARTIST SELLING FOR OVER $1200.00 WHEN YOU CAN GET ONLINE FOR $20.00!!!

BUY SMART!





THE HEALTH ISSUES OF A POLE SHIFT IS A MAJOR ITEM OF DISCUSSION IN MANY THINK TANKS AND FORUMS. HOW DO WE DEAL WITH MASSIVE TRAUMA? THERE MAY BE SOME GOOD ANSWERS FORTHCOMING, BUT AT THE MOMENT I DO NOT HAVE A CLEAR PICTURE, JUST CLEAR PIECES OF THE PUZZLE. MOBILE HOSPITALS WILL BE DEPLOYED OF COURSE, AS THESE ARE STOCKPILED AND READY TO DEPLOY AS NEEDED. NOT ENOUGH IN MY ESTIMATION THOUGH.

DISASTER RELIEF HAS BEEN A LONG STANDING PART OF OUR STRUCTURE, AND HOW TO HELP THE ONES IN TRAUMA. OVER THE YEARS WE HAVE ASSEMBLED KEY PIECES OF HOW TO DO THIS, BUT WE ARE STILL A BIT AWAY FROM HAVING THE PATH TO TAKE IN ESTABLISHING SUCH AN OPERATION. IT IS SOMETHING THAT IS PART OF OUR SERVICE ASPECT WITH ITS OWN DIVISION AND WILL NEEDS A LARGE CORPS TO HANDLE.

THANKS FOR YOUR CONTINUED SUPPORT IN OUR COMBINED EFFORT. WE WILL BE IN TOUCH SOON WITH EVERYBODY. ONE LAST ITEM THAT JUST CAME TO ME IS A LAW ENFORCEMENT FELLOW'S TAKE ON THE DRUG CRISIS WE ARE EXPERIENCING IN NORTH AMERICA. I JUST PASTED THE WHOLE THING BELOW FOR YOU AS I COULD NOT FIND THE LINK.

HAPPY ST. PATTY'S DAY EVERYONE! GOD BLESS GREEN BEER.

LOVE AND LIGHT
IN OUR SERVICE
ZAP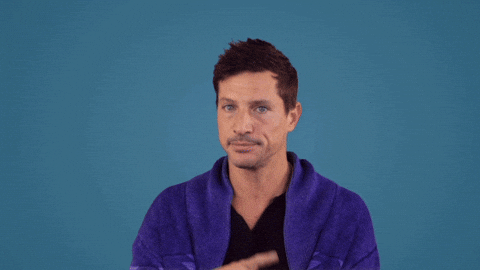 "GOD IS; I AM; WE ARE"
"BE GOOD, BE LEGAL, TELL TRUTH"
MARCH 17, 2019
"MAKE THE EARTH GREAT AGAIN"
"MEGA"
COPYRIGHT ZAP 2013-2019

From Derek Maltz:

Putting politics aside, I wanted to provide you all with my honest assessment as a career and dedicated law enforcement professional.

The opioid, heroin and fentanyl Crisis exploded during the 8 years while President Obama was in office.

To start, the DOJ never pursued the big Pharma frauds who were taking advantage of the addicted around America to make millions. The AG failed to exert leadership and direct prosecutions against the obvious crimes involving Big Pharma's negligence and greed due to self preservation.

Many of the lawyers at DOJ did not want to taint their names with the big law firms since that would clearly hurt their chances of landing big paying jobs at major firms.

President Obama never secured the border like he always promised and the problem got much worse. It grew rapidly as Americans were dropping all over the place.

Attorney General Holder then thought it was a good idea to push out the "Holder memo" to the US Attorneys offices which caused a drop in drug prosecutions during a time frame when the fentanyl poison started to kill Americans. The US Attorneys offices used this memo as an excuse to stay away from the drug prosecutions which were clearly not politically correct nor were they popular internally due to the intense work requirements.

President Obama also ignored the growth of terror groups like Hezbollah who built up power engaging in the global drug and money laundering business. He failed to enforce cooperation between the agencies working crime and those working on terror. The intelligence gaps continued to grow between these investigative arms of the USG as the sophisticated networks merged in many ways. Terrorism cases were worked in "cocoons" without the terror investigators tapping into the experience and knowledge of the criminal investigators all over America even though Obama himself said " terrorists are increasingly turning to crime and criminal networks for finding"

Encrypted and advanced technologies continued to grow and expand the criminals abilities as Congress and others in USG sat on the sidelines and ignored these complex issues as well. This out law enforcement at a huge disadvantage.

ONDCP failed miserably and never helped educate the public on the dangers of drugs. They didn't stay focused on what their job was and there was no accountability. Even though they were warned about the synthetics coming from China and killing Americans, they failed to engage. They didn't want to deal with this issues for a variety of reasons. Politics, egos and lack of urgency got in their way.

From my view, the Obama administration didn't want to learn about the drug crisis in America and neglected the complex issues. It was like a runaway train.

My understanding is that In 2013, there were roughly 3000 deaths from Fentanyl and in 2017, there were like 29,000.

This is really sad as kids are dropping at an alarming rate. Families are suffering and lives are being destroyed way too young from poisonous chemicals made in China.

Even though over 72,000 Americans died from drug overdoses in 2017, the numbers are very misleading since Narcan has saved many lives. Don't let the statistics fool you on the problem. It won't get better unless we drastically change the approaches and stop the politics.

Regardless of whether people like President Trump or not, he inherited a dysfunctional mess.

Let's try and turn this crisis around !

Derek Maltz
Former DEA Special Agent in Charge, Special Operations Division.
DID YOU KNOW?
Humanity today is struggling to maintain itself, to further the industrial and commercial activity of the world that was established when gold was money. What we have today is deliberately planned total chaos. This chaos prevails because humanity is no longer in contact with reality. Humans are not behaving reasonably, because the false monetary system has blocked their thinking. When gold comes back into use as the world's money, we have to consider how a totally confused world might cope with that change. Will they opt for a scorched earth, suicidal destruction of the human race, rather than an adaptation to new habits, new employments and a rethinking of priorities, which the rational understanding of the world will require?
Today's fiat money, has no relation at all to any underlying physically existing goods. The idea of gold/asset backed currencies (i.e. GCR) has impacted masses of people anxious to make a quick and easy buck, and these masses are not able to think things through carefully. If something, whatever it is, "appears to have a rapid increase in monetary value, there will be thousands, or millions, of individuals anxious to get into the scheme. This has happened, repeatedly, throughout history and no doubt is happening again. This whirlwind of expectations we impose on ourselves is generated from the needs of our own desperations or the concept that, given the opportunity, we the individual, could do better in solving global desperation issues.
What distinguishes all the world's currencies today, is that the currencies of the world, the dollar, the euro, the Yen, the Yuan, the British pound, etc., all are issued by Central Banks that regulate the price of their currencies in terms of each other.
The stability of prices in the world of goods, the prices of copper, iron, oil, aluminum, wheat, etc., derives from the use the world gives to goods. The value of a currency is only relative to how much of those goods a currency can purchase. After the Revaluation, (GCR) all sovereign currencies will be gold or asset backed, being of sustainable value, which makes the need for unbacked currencies obsolete.
The reality is the bulk of the world's currencies is simply digits on computer memories. No Central Bank wants its monetary digits to rise substantially in value against the other Central Bank's monetary digits, because that would affect their country's exports. No Central Bank wants to see its currency digits depreciate against other Central Bank's currency digits, as that would lead to rises in national prices and Capital Flight, since investors would sell those falling currency digits in order to purchase others which would be rising in relation to the falling currency digits. Central Banks are the "shepherds" of the currency digits they issue regardless if the currencies are asset backed or not. It is the delivery systems of those currency digits that is the real culprit and is currently mechanized to facilitate corruption.
A New Monetary System will cover the new global delivery network for the transfer of gold or asset backed money via digital systems. The purpose of the new financial system is to put an end to Cabal corruption, usury, and manipulation within the banking world. The key is to implement limitations that will prevent the corrupt banking from reoccurring.
A hundred plus years ago another change in global Monetary Systems was ushered in (i.e. Central Banking and the FED). At the time the world required a means to centralize the financial environment developing from an ever expanding global economy due to the enhanced markets derived from population growth and the industrial age. At the time, it too, was considered a radical concept and met with its own forms of resistance. But like it or not, we would not have seen the global economic growth we have seen without it. Like it or not, it worked. And yes, it became corrupted, and there were those who took advantage of the systems flaws to perpetuate greed and self-entitlement over humanitarian needs on a macro scale, and it worked.
A theory or concept is just that, a theory or a concept, until it is implemented and then it becomes a reality. With the reality comes the awareness of what functions work and don't work. As in the past we deal with the intelligence available at the time to construct the financial concepts and theories needed to right the ship. We can only make an educated guess that these new systems will operate as intended but will not discover their inadequacies until deployed. Granted we have far more intelligent resources to draw upon to limit fallibility and insure success, still unforeseen eventualities will always surface.
Each country has their own specific "Development Theory" or concept about how desirable change in their society is best achieved. Such theories draw on a variety of social science disciplines and approaches. Multiple theories are considered, as are recent developments with regard to those theories. Depending on which theory being looked at, there are different explanations to the process of economic development and their inequalities.
As we see the GCR unfold we have to consider what "Developmental Theory" is in practice in the sovereignty to be engaged i.e. Modernization Theory, Dependency Theory, World Systems Theory, Basic Needs Model, Neoclassical Theory etc. Each economic development theory is generally recognized in the policies and agendas of each countries existing administration and can change as administrations change. Is it better to industrialize and expand into global markets? Is it better to separate from the oversight and control factors of First World nations? Another theory states that technological advancements and economic changes can lead to changes in moral and cultural values.
What will be the cause and effect of a GCR based on the Economic Development Practices of the nation engaged? By raising or devaluing a countries currency will affect the direction of its economy and the methodology of its development practices. We must start thinking reasonably and escape from the chaos created that control our minds and make contact back with the reality of what is happening and all the functions that are present that effect and control a GCR.
Educate yourself for success. Success becomes a catalyst for failure because "success" isn't something you have accomplished, it is something you create. The only way you can create something of true value is by being an engaged student.
Now, it is time people learn to think for themselves, to become detached from hypes, which comes as multitudes think that something is valuable, which by logical thinking may not be the case. Much in the world has been intentionally misinterpreted to control the chaos. There is a great lack of independent critically thinking people. This can easily be improved by reading, studying, experiencing and consciously understanding the upcoming developments.
I have compiled definitions of several Development Theories to better educate those interested. Send a request, subject line "Development Theories" to replytodjpost@gnail.com for a copy if you are interested. Please adhere to the subject line to receive the PDF.
DJ
Contributions
The principals of this newsletter bear the bulk of cost of keeping this forum functional. Your contribution have helped in securing the dedication and time required to deliver these messages. The support from our readers is the only means that have kept this forum alive. We are thankful and blessed by those of you who have shared in your generosity. Your ongoing support is essential to our continuation. Please help with what you can when you can to insure its success. All contributions from this request will be applied strictly to the production of this newsletter. Thank you for your assistance....Your support will be graciously received thru Paypal.com: acct. goneforthfornow@gmail.com
Love and Kisses,
Team "Poofness"

This post is for information and education purposes only. All representations, presentations, products and opinions are strictly that of the author and do not necessarily reflect the opinion or endorsement of the "Poofness News Letter" and its principals. All readers should perform their own independent due diligence before acting on any information provided.
=====
--hobie
Thanks to: http://www.rumormillnews.com