Mystery surrounds disappearing Scottish loch
Posted on Sunday, 5 May, 2019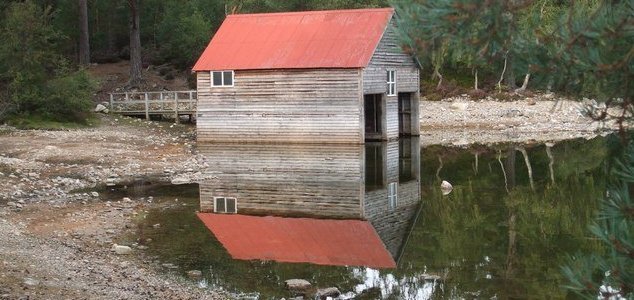 What has happened to all the water ? Image Credit: CC BY-SA 2.0 Ronnie Leask
A picturesque loch in the Scottish Highlands has been gradually disappearing and nobody is quite sure why.
With its tranquil surroundings and photogenic boathouse, Loch Vaa near Aviemore has long proven a popular destination for anglers, artists and photographers alike.
More recently however, the loch appears to have been losing water at an alarming rate - leaving its lease-holders scratching their heads.
Brian O'Donnell, who helps to run fishing at the loch, first noticed that something was amiss when he went to restock the loch with brown and rainbow trout back in September of last year.
"By mid-September we couldn't get the boats out to fish," he said.
So far the water level has dropped by 1.4 meters with an estimated 35 million gallons of water lost.
"It is a spring-fed loch, there are no tributaries, so something is happening underground," said O'Donnell. "It's almost like somebody has pulled the plug."
Some have blamed a local water firm for digging a borehole in the area, however officials have discounted the possibility that this could be responsible due to its distance from the loch.
As things stand, no definitive explanation for the water loss has been found.
Source: BBC News

https://www.unexplained-mysteries.com/news/327427/mystery-surrounds-disappearing-scottish-loch
Thanks to: https://www.unexplained-mysteries.com