'Ghost' photographed at Mary King's Close
Posted on Wednesday, 8 May, 2019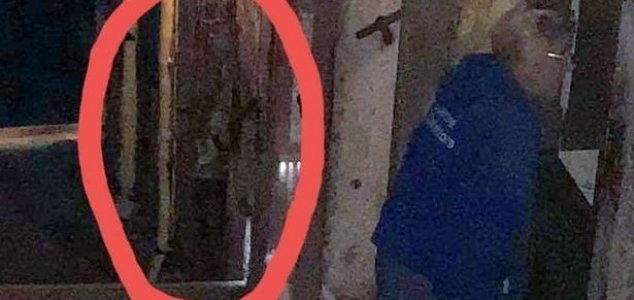 Does this image show an apparition ? Image Credit: Facebook / Spectre Detectors
Paranormal investigators have captured what they believe to be evidence of the paranormal in Edinburgh.
Situated beneath the Royal Mile in the Scottish capital's famous Old Town area, Mary King's Close, which was partly demolished in the 18th century, remains at the center of numerous local myths and has long maintained a reputation for being one of the most haunted places in the UK.
Now a paranormal investigation group based in Durham has released a photograph showing what it believes to be the ghostly figure of a man wearing a hat in the close's infamous 'plague room'.
"I think even the staff there were surprised," said Elaine Kelly of 'Spectre Detectors'.
"Obviously we had guides with us, but my friend showed them the image of the man in the cap on the actual camera, they were amazed."
One of the close's more infamous accolades is its association with the plague, having been a breeding ground for thousands of black rats which carried fleas infected with the deadly disease in the 1600s.
Some believe that its haunted reputation stems from its connection to those who fell victim to it.
"With world renowned tales of ghost sightings dating back to 1685, this recent image has certainly sparked some debate in the office," said
The Real Mary King's Close
general manager Paul Nixon.
MORE HERE: https://www.unexplained-mysteries.com/news/327556/ghost-photographed-at-mary-kings-close
Thanks to: https://www.unexplained-mysteries.com