Turkish airline pilot films UFO during flight
Posted on Monday, 13 May, 2019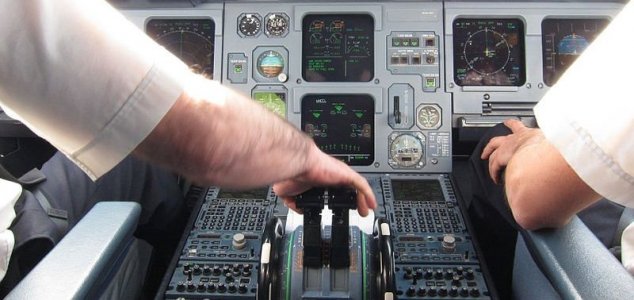 What did the pilot and his crew witness ? Image Credit: CC BY-SA 3.0 Olivier Cleynen
Pilot Atilla Senturk and his crew encountered a strange object during a routine flight from Istanbul to Cologne.
Turkish news sites are this week reporting that the crew of a Turkish Airlines flight on May 10th witnessed a very bright, fast-moving object which appeared to move perilously close to the plane before moving off at considerable speed.
Pilot Atilla Senturk, whose phone footage of the object can be viewed in the video below, described it as an "incredibly bright celestial body at high altitude."
"I did not see anything flying so fast," he said . "It was not a satellite or a star. Then it disappeared at an incredible speed. [It] was very close to us and very bright despite the sun."
"Cabin supervisor Efsun Selin Sezer and First Officer Ozgur Erdas were [also] witnesses."
While the video is difficult to make out, it certainly seems to show something in the sky nearby.
Exactly what it was that the crew encountered that day however continues to remain a total mystery.
https://youtu.be/-FryIjQMpr8
Thanks to: https://www.unexplained-mysteries.com