Mystery of global 'seismic hum' finally solved
Posted on Saturday, 25 May, 2019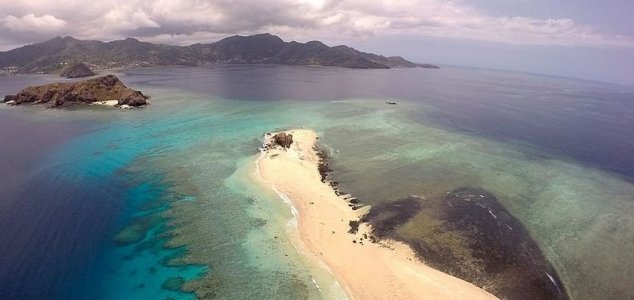 The hum centered around the island of Mayotte. Image Credit: CC BY-SA 4.0 JeRome
Scientists have determined the origins of a peculiar hum that seemed to encircle the entire planet back in 2018.
Originally picked up off the island of Mayotte in the Indian Ocean, the strange phenomenon rang at a single, ultralow frequency and had none of the usual hallmarks of a conventional earthquake.
As it turns out, what scientists had actually detected was the birth of a huge underwater volcano.
Rising almost half a mile off the ocean floor, the volcano was finally discovered thanks to an extensive collaborative effort involving multiple organizations such as the Institute of Geophysics in Paris (IPGP) and the French Research Institute for the Exploitation of the Sea (IFREMER).
"We have never seen anything like this," said IPGP expedition leader Nathalie Feuillet.
Six seismometers placed on the ocean floor in the general vicinity of the volcano identified a tight cluster of earthquakes within the Earth's crust, most likely caused by a deep magma chamber.
Researchers are now attempting to determine exactly why volcanic activity like this should be occurring near Mayotte - an area that has been volcanically dormant for over 4,000 years.
It is thought that fissures in the rift where Madagascar tore away from eastern Africa may be to blame.
Source: Live Science

Thanks to: https://www.unexplained-mysteries.com