Deepfake AI can bring still images to life
Posted on Saturday, 25 May, 2019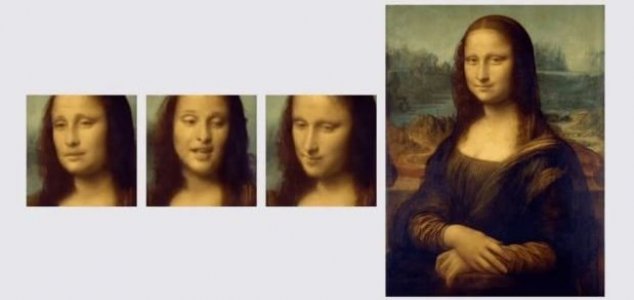 Even the Mona Lisa can be brought to life. Image Credit: YouTube / Egor Zakharov
Samsung's new AI-driven software can create video footage of someone using nothing but a still image.
The unnerving though technically impressive technology is so effective that it can produce convincing moving images of a person using nothing more than their Facebook profile photograph.
It is even capable of creating videos of people portrayed in paintings.
While previous systems capable of doing this type of thing required a large number of images of a person, this latest solution gets around this requirement by going through a lengthy 'meta-learning' stage which involves watching thousands of videos to build up an idea of how a face moves.
While the technology has legitimate uses in video game development and movie special effects, concerns have been raised over the possibility of creating fake videos of real people.
In the future, unscrupulous individuals could produce forged videos of politicians, celebrities or even an ex-wife or work rival, either for the purpose of revenge or to spread fake news.
It's a technology that will likely need to be seriously regulated.
https://youtu.be/p1b5aiTrGzY
https://www.unexplained-mysteries.com/news/327984/deepfake-ai-can-bring-still-images-to-life
Thanks to: https://www.unexplained-mysteries.com