German tourists try to lure Nessie with Haribo
Posted on Friday, 24 May, 2019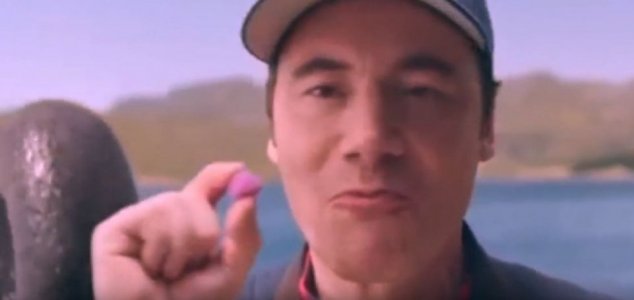 Suffice to say, this probably won't work in practice. Image Credit: Haribo / YouTube
A bizarre new trend has seen tourists throwing Haribo sweets in to Loch Ness to try and lure the monster.
The mystery of this strange practice was recently solved by 53-year-old Steve Feltham who famously gave up his job, his house and even his girlfriend to hunt for the famous Scottish lake monster all the way back in 1991 and has been living on the shores of the loch ever since.
It didn't take him long to notice that tourists kept throwing Haribo sweets in to the water and laughing.
The reason, it turns out, is that there is an advert for Haribo in Germany which shows a tour guide at Loch Ness pouring a pile of Haribo sweets in to a bowl and offering it to his troupe.
When the guide picks up one of the sweets and tosses it in to the air, Nessie emerges from the water and grabs it - much to the amusement of the tourists.
"Another mystery solved here at Loch Ness," said Feltham.
https://youtu.be/-2zO8RsVD4s
Thanks to: https://www.unexplained-mysteries.com