What is this strange structure near Area 51 ?
Posted on Wednesday, 29 May, 2019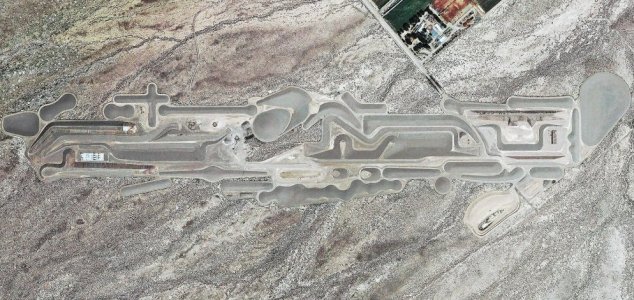 Who built this and what is it ? Image Credit: Google Earth
A peculiar construction north of the infamous base has been leaving conspiracy theorists scratching their heads.
Consisting of an inexplicable hodgepodge of ramps and walls, this unidentifiable maze of concrete has recently been the subject of some heated discussion online after being picked up on social media.
Stretching over a mile in length, the facility is situated around 50 miles north of Area 51 and has sparked suggestions that the US military has been building a separate underground base.
As it turns out however, this so-called 'base' is actually an elaborate art installation that contemporary artist Michael Heizer has been working on for a whopping 47 years.
Costing $25 million to build, the piece is named 'City' and should be complete next year.
"What Michael Heizer has done is about as visionary as anything that one can imagine," senior Nevada Senator Harry Reid previously stated.
"It'll be there for a long time. It's going to be there forever."
MoMA, The Museum of Modern Art
‏Verified account @
MuseumModernArt
Michael Heizer has been building CITY for 43 years in the NV desert. Preserve &
#
ProtectCITY
: http://bit.ly/HeizerCITY 

11:20 AM - 18 Mar 2015 
Thanks to: https://www.unexplained-mysteries.com