Oldest known total eclipse footage revealed
Posted on Sunday, 2 June, 2019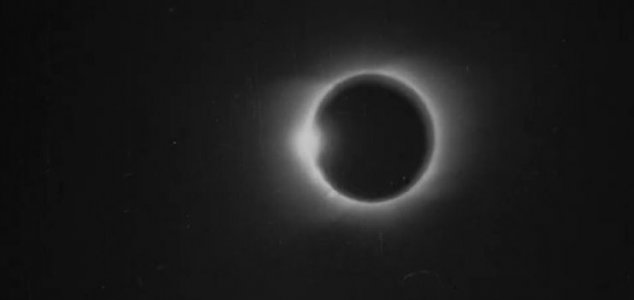 The historic footage had to be painstakingly reconstructed. Image Credit: YouTube / BFI
119-year-old footage of a total solar eclipse over the Southeastern United States has been posted online.
The video was shot all the way back in the year 1900 by Nevil Maskelyne - an amateur astronomer, filmmaker and magician who was sent to North Carolina in an effort to capture footage of the event.
It had been Maskelyne's second attempt after footage he had previously captured in 1898 was stolen.
The 1900 eclipse passed over Mexico, the Southeastern United States and North Africa.
In order to reconstruct the footage, film experts had to carefully go through it frame by frame.
"It's wonderful to see events from our scientific past brought back to life," said Mike Cruise of the Royal Astronomical Society. "Astronomers are always keen to embrace new technology, and our forerunners a century ago were no exception."
"These scenes of a total solar eclipse - one of the most spectacular sights in astronomy - are a captivating glimpse of Victorian science in action."
https://youtu.be/q4jfPfMKBgU
Thanks to: https://www.unexplained-mysteries.com