Body Language: Trump On UFO's
PurpleSkyz
Admin
https://youtu.be/eb0nZUVzq2o
PurpleSkyz
Admin
[size=35]Trump says he was briefed on Navy UFO reports[/size]
Posted on Sunday, 16 June, 2019 |

 11 comments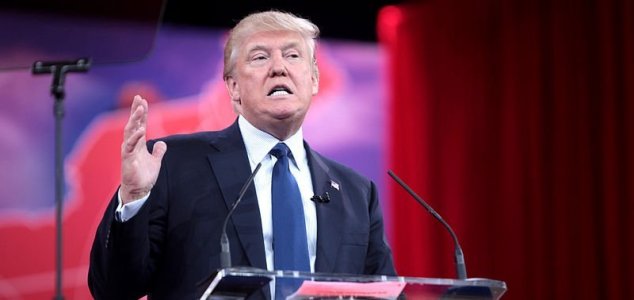 What does Trump know about UFOs ? Image Credit: CC BY-SA 3.0 Gage Skidmore
In a recent interview for ABC News, the US President stated that he does not 'particularly' believe in UFOs.
Speaking to George Stephanopoulos on a wide range of topics, Trump was asked about the recent reports of UFO sightings by US Navy pilots and what he thought about the subject.
"I want them to think whatever they think," he replied, before adding that he had "one really brief meeting on it."
"People are saying they're seeing UFOs. Do I believe it? Not particularly."
Stephanopoulos followed up by asking if Trump would know if the US had any definitive evidence of extraterrestrials, however the President didn't seem to want to answer the question directly.
"I think our great pilots would know and some of them really see things that are a little bit different than in the past, so we're gonna see, but we'll watch it," he said.
He followed up by noting that Stephanopoulos would be "the first to know" if something came up.
https://youtu.be/YDom6wNYb9w
Thanks to: https://www.unexplained-mysteries.com
Permissions in this forum:
You cannot reply to topics in this forum