Very rare lava lake discovered on remote island
Posted on Friday, 5 July, 2019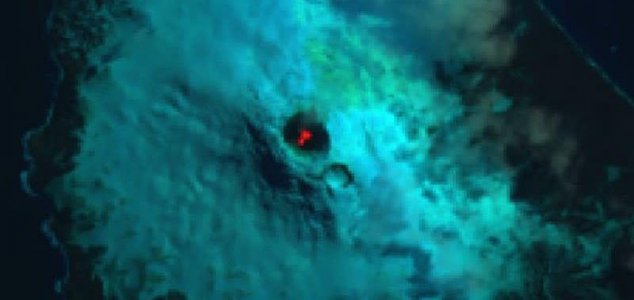 Only eight lava lakes are thought to exist worldwide. Image Credit: USGS / NASA
Satellite images have revealed the existence of a lake of molten rock on the British island of Mount Michael.
Despite appearing frequently in movies and video games, lava lakes are actually extremely rare.
This newly discovered example, which is situated in the Southern Ocean, is only the 8th persistent lake of molten rock known to exist.
It was found by researchers from University College London and the British Antarctic survey who analyzed satellite images spanning more than three decades.
The sizable pool of molten rock, which is about as wide as two football fields, sits within the crater of Mount Michael and sees temperatures of up to 1,280 degrees Celsius.
"Mount Michael is a volcano on a remote island in the Southern Ocean," said study lead author Danielle Gray from University College London.
"It is extremely difficult to access, and without high-resolution satellite imagery it would have been very challenging to learn more about this amazing geological feature."
Source: Gizmodo

Thanks to: https://www.unexplained-mysteries.com