Secretive X-37B space plane caught on camera
Posted on Saturday, 6 July, 2019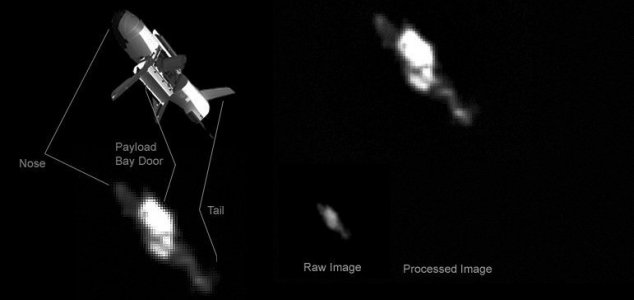 The image is blurry, but it is possible to make out the spacecraft. Image Credit: Ralf Vandebergh
For the first time, someone has managed to snap an image of the enigmatic mini-shuttle in Earth's orbit.
The solar-powered space plane, which looks a lot like a miniature version of NASA's space shuttles, had been originally designed to repair satellites before NASA discontinued the project and passed it over to the US Department of Defense back in 2004.
These days, little is known about the specific nature and purpose of the X-37B other than that it is capable of spending years in orbit on a single mission without having to return to Earth.
Its latest foray in to the final frontier began almost two years ago on September 7th 2017.
Now though, for the first time ever, the X-37B has actually been photographed in orbit - offering a rare glimpse of the mysterious space plane and potentially helping to explain what it is doing up there.
The image was captured by Dutch skywatcher and satellite tracker Ralf Vandebergh who had spent months attempting to snap a picture of it.
"It is really a small object, even at only 300 kilometers [186 miles] altitude, so don't expect the detail level of ground-based images of the real space shuttle," he said. "We can recognize a bit of the nose, payload bay and tail of this mini-shuttle, with even a sign of some smaller detail."
SPACE.com
‏Verified account @
SPACEdotcom
Mysterious X-37B Military Space Plane Caught on Camera (Photo) http://dlvr.it/R7tSH2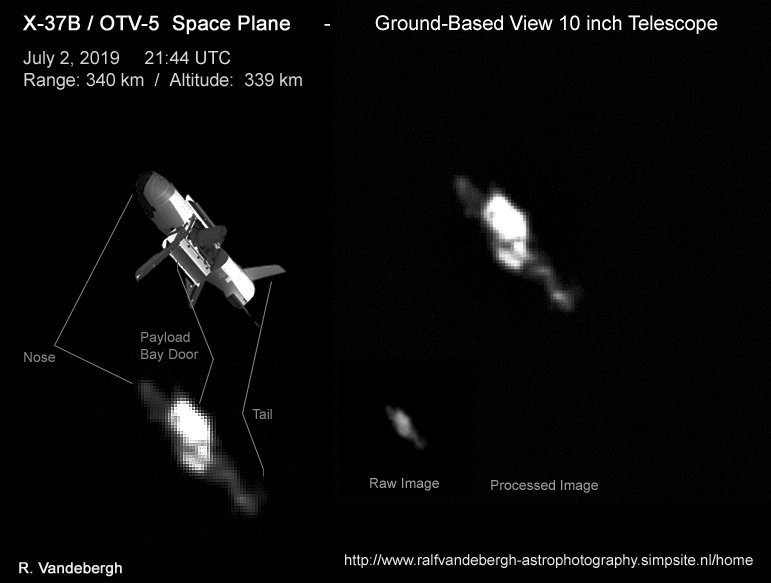 Thanks to: https://www.unexplained-mysteries.com