[size=35]
[/size]
Creator of 'Storm Area 51' comes forward
Posted on Thursday, 18 July, 2019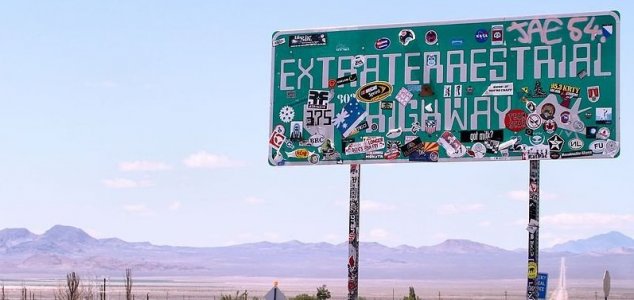 How many people will actually turn up ? Image Credit: CC BY-SA 2.0 / Airwolfhound / Flickr
The Facebook user who started the campaign to storm the secretive military base has finally spoken out.
What started out as little more than a joke on social media has since turned in to one of the most unique and widely-publicized events of the year despite still being several months away.
As of writing, over 1.5 million people have pledged to participate in what has been dubbed "Storm Area 51, They Can't Stop All of Us" which is set to take place on September 20th.
Now the man who originally posted the event on Facebook - California resident Matty Roberts - has finally agreed to come forward and be interviewed about the remarkable phenomenon.
"I posted it on like June 27th and it was kind of a joke," he said. "And then it waited for like three days, like 40 people, and then it just completely took off, out of nowhere. It's pretty wild."
Roberts stated that when the number of sign-ups reached the hundreds of thousands he started to become concerned that he would end up receiving a visit from the FBI.
"I just thought it would be a funny idea for the meme page," he said. "And it just took off like wildfire. It's entirely satirical though, and most people seem to understand that."
Despite being started as a joke however, the event has since taken on a life of its own and now small businesses in the vicinity of Area 51 are bracing themselves for a mass influx of visitors.
Little A'Le'Inn owner Connie West reports that all her rooms are fully booked for September.
"I'm just a little scared, but bring it," she said. "We'll do our best. I don't believe they should be doing this and breaking the law. Just don't believe that."
https://youtu.be/zetw8IuF3GA
Thanks to: https://www.unexplained-mysteries.com