Anomalies found in 'sonic attack' victims' brains
Posted on Tuesday, 23 July, 2019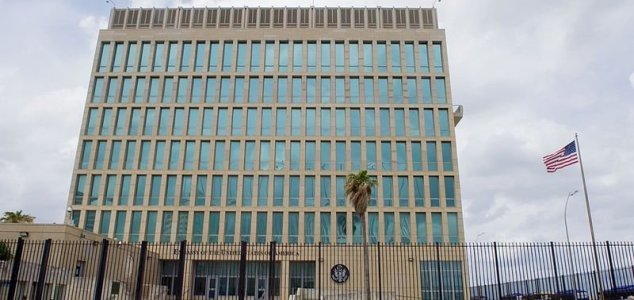 We still don't know who or what was behind the alleged 'sonic attacks'. Image Credit: U.S. Department of State
Scientists have identified 'significant differences' in the brains of the diplomats 'attacked' in Cuba.
The phenomenon, which targeted embassy personnel in Havana and sparked a breakdown of international relations between Cuba and the United States, was first made public in August 2017.
Rumored to have involved the use of sonic weapons, the attacks had been directly targeting the hotel rooms of US diplomats, inducing a range of symptoms that included hearing loss, dizziness, balance problems, visual complaints, headache, fatigue, cognitive issues and difficulty sleeping.
Now following a study of those affected, researchers at the University of Pennsylvania have revealed that the brains of the victims showed "significant differences" when compared to a control group.
Whether or not the "attacks" directly caused these differences however remains unclear.
As things stand, the government has yet to conclusively explain the phenomenon.
Cuban Neuroscience Center chief Dr. Mitchell Joseph Valdes-Sosa has since called out the US investigation and has admitted to having concerns over the methodology used.
"The most worrisome aspect is the attempt to link these findings with an unspecified 'directional phenomenon,'" he said.
"The research in this area has been cloaked in secrecy, and driven by cold war paranoia."
The US State Department meanwhile has stated that it is aware of the new research and that it "welcomes the medical community's discussion on this incredibly complex issue."
"The department's top priority remains the safety, security and well-being of its staff," it said.
Source: NBC News

Thanks to: https://www.unexplained-mysteries.com