'LightSail 2' deploys its solar sail in Earth's orbit
Posted on Wednesday, 24 July, 2019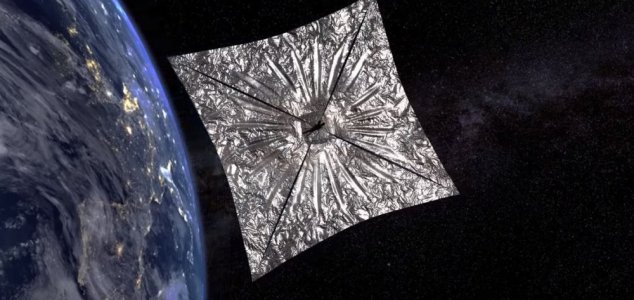 A concept image of LightSail 2 deployed high above the Earth. Image Credit: YouTube / The Planetary Society
The experimental project could one day make it possible for solar sails to propel spacecraft to other worlds.
Developed by The Planetary Society, the solar sail was launched in to orbit on June 25th aboard a SpaceX Falcon Heavy rocket with the ultimate goal of demonstrating controlled solar sailing in space.
Now, almost a month later, the sails themselves - which are a mere 4.5 micrometers thick but cover an area of 32 square meters - have successfully unfurled 720km above the Earth.
When solar particles hit the sails a small amount of thrust is produced, propelling the spacecraft along. While the push is initially very weak, the momentum will slowly but surely build up over time.
In the future, solar sails could make it possible for spacecraft to travel large distances through space without the need for a traditional propulsion system or fuel supply.
https://youtu.be/-OmGvycgNCg
https://www.unexplained-mysteries.com/news/329251/lightsail-2-deploys-its-solar-sail-in-earths-orbit
Thanks to: https://www.unexplained-mysteries.com