Ghost stories abound at Iowa State's campus
Posted on Friday, 26 July, 2019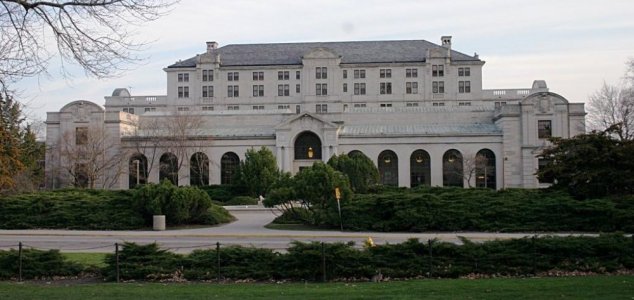 Iowa State University's Memorial Union building. Image Credit: CC BY-SA 3.0 rofflehaus
Over the years, Iowa State has earned a reputation for having one of the most haunted campuses in the Midwest.
Most of the university's paranormal occurrences have been centered on two buildings - the Memorial Union, which opened in 1928 - and the Farm House Museum which was built all the way back in 1860.
Having originally served as a place for deans, professors and students to live, the Farm House is believed by some to be haunted by the ghost of Edith Curtiss - who is said to randomly open the curtains at night - and the ghost of Esther Wilson - who is said to move items of silverware around.
The Memorial Union, meanwhile, is said to be haunted by Hortense Elizabeth Wind - a Word War I veteran and nutritionist who died of influenza and is still rumored to roam the building's halls.
"Some of our custodial staff claim to hear weird noises or feel breezes - course it's a drafty old building," said program coordinator Laura Helmus. "Some of our staff would say they have had experiences that make them truly believe it's haunted."
Elsewhere in the building, some of the students have also had their own paranormal experiences.
"There's supposed to be some ghosts who haunt there, where they say that you see shadows and stuff walking outside the doors and hear noises when you know no one is in the room," said Mali Bilstad, a sophomore in integrated studio arts.
"I just heard that there are noises that makes it sounds like there's someone in there, so I'm assuming that it's someone walking or shuffling."
Source: Iowa State Daily

Thanks to: https://www.unexplained-mysteries.com