Nessie watcher films 'two Loch Ness Monsters'
Posted on Sunday, 28 July, 2019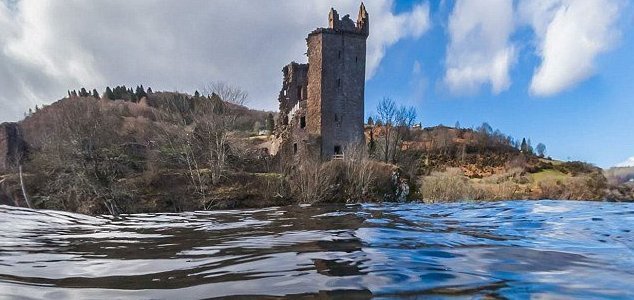 Could there be more than one Loch Ness Monster ? Image Credit: Google Street View
Eoin O' Faodhagain had been watching a live Loch Ness webcam when he spotted something odd in the water.
The footage he captured, which can be viewed below, shows two black objects moving through the water towards the bottom of the frame. (The white object further up is definitely a boat.)
"The day of the sighting was extremely windy, as you can notice from the trees moving over and back," said Eoin. "When I noticed the two strange shapes first they were either side of each other and not behind each other, going in the same general direction."
"Never did I think it was two humps from the one animal, the sighting did not give me that impression."
"The two strange shapes were identical to each other, and that also gave me the impression it was two separate objects. I was quite startled to see two possible Nessies on the webcam."
"I think it's a bit of a rarity to view this."
Given the video's lack of resolution and clarity however, it's unlikely that the two objects will ever be conclusively identified one way or the other.
https://youtu.be/TjYMEc6p9a4
Thanks to:
https://www.unexplained-mysteries.com