Tardigrades may be stranded on the Moon
Posted on Wednesday, 7 August, 2019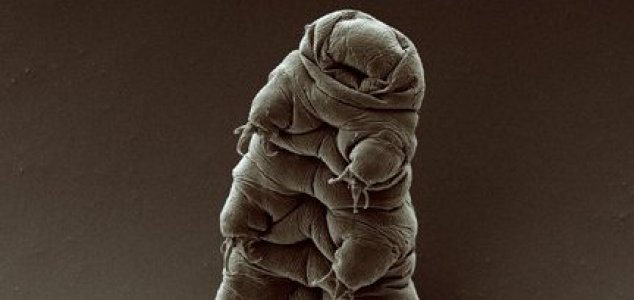 Could there be a colony of tardigrades living on the Moon ? Image Credit: CC BY-SA 2.0 Goldstein lab
Thousands of the Earth's most indestructible creatures may have been deposited on the lunar surface.
The tardigrade (or water bear) is one of the toughest life forms in existence. These microscopic invertebrates have been around for over 520 million years and have lived through countless mass extinction events including the one that wiped out the dinosaurs.
One of their most impressive tricks is to place themselves in a state of suspended animation by shedding almost all the water in their body, retracting their head and legs and slowing down their metabolism to a mere 0.01% of its normal state.
This near-death state can be reversed - sometimes decades later - by exposing them to water.
Earlier this year, Israel's ill-fated Beresheet spacecraft, which crashed on to the lunar surface, was carrying a number of dehydrated tardigrades as part of a preservation experiment.
It is quite likely that they survived the disaster and may still be alive on the Moon right now.
There is even the possibility that astronauts could one day retrieve and reanimate them.
The tardigrades, it turns out, may in fact be the Moon's first ever long-term residents.
Source: BBC News

Thanks to: https://www.unexplained-mysteries.com