Area 51 lured employees with leisure facilities
Posted on Monday, 12 August, 2019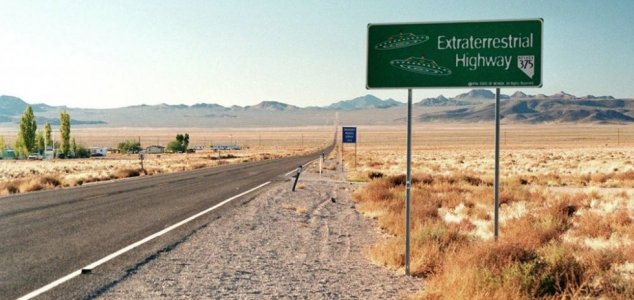 Area 51 is definitely not all work and no play. Image Credit: CC BY-SA 2.5 Cooper
Declassified CIA files detail how the US Air Force tackled staff retention issues at the notoriously secretive base.
While the opportunity to work on state-of-the-art aircraft at a top secret base might seem like enough of an incentive to move to Nevada and take up a position at Area 51, back in the 1960s the US Air Force reportedly had great difficulty keeping skilled workers on for extended periods of time.
So great was this problem in fact that officials ended up trying to sell the idea of living and working at the base in much the same way as you might try to sell a holiday home to a prospective buyer.
One declassified CIA file reads more like a tourism brochure than a top secret document with employment at the base being sold on its proximity to Las Vegas and its many pleasures.
The file also describes some of the comforts awaiting employees at the base itself including six bowling alleys, a swimming pool, a gymnasium, six pool tables and a beer bar.
The base also has a wide selection of outdoor sports facilities including a basketball court, four tennis courts, a badminton court, a softball field, a golf cage and more.
Even the local wildlife was put forward as a reason to come and work at the base.
Exactly how successful this new approach was to retaining employees remains unclear, however a mere four years later (in 1968) the USAF's OXCART program was shelved.
It took a total of 42 years for the file - which can be viewed
here
- to be released to the public.
Source: Muckrock.com

https://www.unexplained-mysteries.com/news/329645/area-51-lured-employees-with-leisure-facilities
Thanks to: https://www.unexplained-mysteries.com