Earliest evidence of human mountaineers found
Posted on Saturday, 10 August, 2019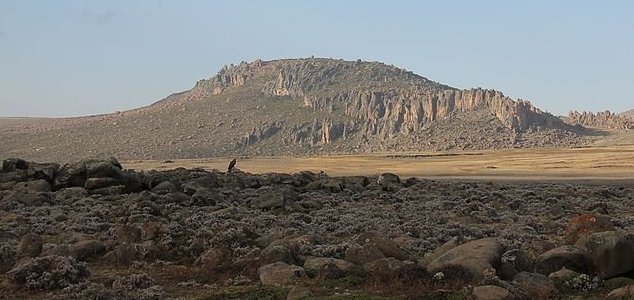 The Bale Mountains are not the most hospitable of environments. Image Credit: CC BY-SA 2.0 Laika ac
Archaeologists have unearthed evidence of Ice Age human habitation in the Bale Mountains of Ethiopia.
These prehistoric mountain dwellers, who headed towards the high altitude environment to escape the increasingly challenging conditions of the Ice Age, ended up settling 11,000 feet above sea level.
"It was previously assumed that humans settled in the Afro-Alpine region only very lately and for short periods of time," said soil biogeochemistry expert Professor Bruno Glaser.
It is believed that these adventurous settlers, who made their home in the region between 47,000 and 31,000 years ago, would have primarily hunted and feasted upon mole rats to survive.
During an excavation of the Fincha Habera rock shelter, archaeologists unearthed a plethora of artefacts including stone tools, pottery shards, burnt animal bones and a single glass bead.
There was also evidence to suggest that the settlers had collected and used obsidian from nearby volcanic deposits to craft tools and weapons.
"The settlement was therefore not only comparatively habitable, but also practical," said Glaser.
Source: Gizmodo

https://www.unexplained-mysteries.com/news/329593/earliest-evidence-of-human-mountaineers-found
Thanks to: https://www.unexplained-mysteries.com