Elon Musk's car completes full orbit of the Sun
Posted on Monday, 19 August, 2019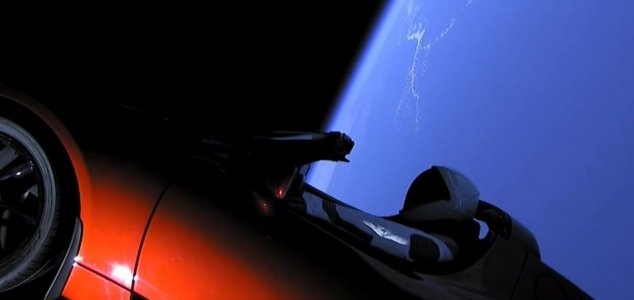 There's a Starman waiting in the sky... Image Credit: YouTube / SpaceX
The first and only sports car to have ever been launched into space has now traveled 763 million miles.
Back on February 6th, 2018, a SpaceX Falcon Heavy rocket soared high into the sky above Cape Canaveral, Florida after a truly spectacular launch from NASA's Kennedy Space Center.
Its mission, in addition to demonstrating its capabilities, was to do something that no other rocket had ever done before - deliver a production sports car into orbit with a mannequin at the steering wheel.
Named 'Starman' after the David Bowie song, this lonesome astronaut would remain forever in the driver's seat as the car ventured out into space, leaving the Earth far behind.
Now, 557 days since it originally launched, the Tesla Roadster has officially completed a full orbit of the Sun, having traveled more than 763 million miles at a speed of over 75,000 miles per hour.
If the car's battery is still working, it will have played Bowie's "A Space Oddity" 151,810 times.
The distance it has covered is the equivalent of driving all of the world's roads 33.8 times.
Starman, it seems, has been on one heck of a road trip.
https://youtu.be/eH9OGQADzkA
Thanks to: https://www.unexplained-mysteries.com