Scientists to reveal 'plausible' Nessie theory
Posted on Wednesday, 21 August, 2019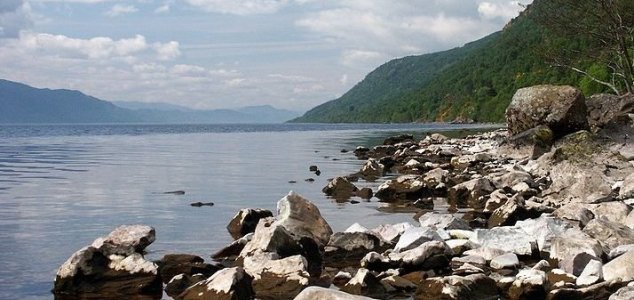 What could be lurking in the depths of Loch Ness ? Image Credit: CC BY-SA 3.0 Ben Buxton
A biological study of Loch Ness has produced a credible explanation for the Loch Ness Monster phenomenon.
The study, which was lead by New Zealand geneticist Professor Neil Gemmell, involved analyzing the DNA contained within 250 samples of Loch Ness water to determine what is living there.
Numerous species were identified including 15 different species of fish and a whopping 3,000 species of bacteria, among other things.
Part of the study also involved investigating the validity of various monster hypotheses such as whether or not the creature could be a prehistoric reptile, a sturgeon or a giant catfish.
Now according to the team, the results have helped to reveal a "plausible" explanation for the plethora of Loch Ness Monster sightings reported over the years.
"There have been over a thousand reported sightings of something in Loch Ness which have driven this notion of a monster being in the water," said Prof Gemmell.
"From those sightings there are around four main explanations about what has been seen. Our research essentially discounts most of those theories, however, one theory remains plausible."
Sadly however, we will need to wait just a little bit longer to find out what that theory is.
The team's findings will be revealed at an event in Drumnadrochit next month.
Source: BBC News

https://www.unexplained-mysteries.com/news/329869/scientists-to-reveal-plausible-nessie-theory
Thanks to: https://www.unexplained-mysteries.com