NASA is investigating 'first crime in space'
Posted on Saturday, 24 August, 2019 |

 11 comments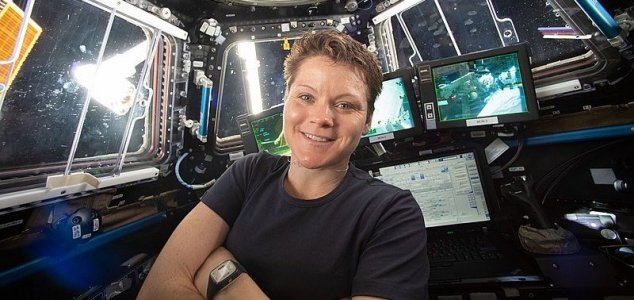 McClain spent a total of 203 days in space. Image Credit: NASA
The case is believed to be the first time that someone has been accused of committing a crime aboard the ISS.
Astronaut Anne McClain, who returned to earth on June 24th following a 7-month stint in space, has been accused of accessing her former partner's bank account from the International Space Station.
McClain acknowledges that she did access the account but denies any wrongdoing.
Her estranged partner - Summer Worden - filed a complaint with the Federal Trade Commission claiming that her bank account was accessed without permission.
A family member has also filed a separate complaint accusing McClain of identity theft.
The dispute stems from the intertwined nature of the pair's finances.
According to her lawyer, Rusty Hardin, McClain "strenuously denies that she did anything improper" and has been "totally cooperating."
What will happen if she is found guilty however remains unclear.
Source: The Guardian

https://www.unexplained-mysteries.com/news/329942/nasa-is-investigating-first-crime-in-space
Thanks to: https://www.unexplained-mysteries.com