'Bridgewater Triangle' to be made into a TV show
Posted on Sunday, 1 September, 2019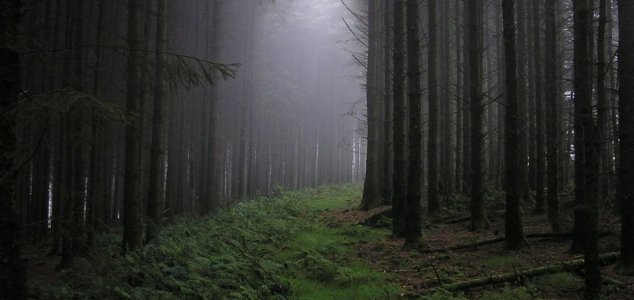 What lurks in the forests of southeastern Massachusetts ? Image Credit: CC 2.0 Ashley Chile Baz
A 200 square-mile region of southeastern Massachusetts has been a hotbed of strange occurrences for years.
Sometimes referred to as "America's Bermuda Triangle", the region was first defined by author Loren Coleman who documented Abington, Rehoboth and Freetown as the three 'points' of the triangle.
Within this otherwise unassuming area there have been countless reports of unexplained phenomena.
Hockomock swamp, which means 'the place where spirits dwell', is said to be home to all manner of unusual creatures including Bigfoot, giant snakes, giant birds and even pterodactyls.
The Freetown-Fall River State Forest, far from being a wonderland of nature, is said to be the site of various ritualistic murders, animal sacrifices and other sinister practices.
The region is also known for countless UFO and fireball sightings, as well as tales of poltergeists, Native American curses and much more.
Now in testament to the mystery surrounding the Bridgewater Triangle, FX has acquired a short story about the region in the hope of turning it into a new television show.
While few details are known at the moment, Noah Hawley of 'Fargo' fame and his company 26 Keys Productions are believed to be executive producing the new series.
The show will reportedly be an 'apocalyptic horror thriller' that will focus on three siblings who must unite to confront a spate of chilling paranormal events.
"This will raise the national profile of the Bridgewater Triangle," said filmmaker Aaron Cadieux who previously created a documentary about the region.
"We were surprised, but very pleasantly surprised [by the news]."
Source: Boston Globe

https://www.unexplained-mysteries.com/news/330116/bridgewater-triangle-to-be-made-into-a-tv-show
Thanks to: https://www.unexplained-mysteries.com