Physicists explain how to create a wormhole
Posted on Saturday, 31 August, 2019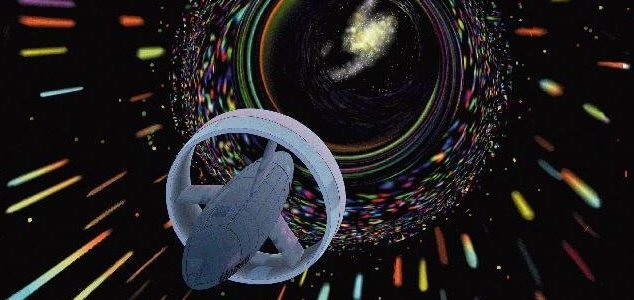 You definitely won't be trying this one at home. Image Credit: NASA
Astrophysicists have published a set of instructions explaining how to make a do-it-yourself wormhole.
A science-fiction staple, wormholes are most commonly associated with the idea of opening up a portal between two points in space to enable almost instantaneous travel between them.
Even though no direct evidence of wormholes exists, physicists have long speculated over the possibility. Even Albert Einstein proposed the concept in his general theory of relativity.
Now in a renewed bid to explore the idea in more detail, astrophysicists have published a set of instructions detailing how the creation of a traversable wormhole might be achieved.
The technique would reportedly involve linking two black holes of opposing charges using cosmic strings - a type of hypothetical, one-dimensional defect in space-time.
If that sounds 'out there' then that's because it undoubtedly is, not only because harnessing black holes is way beyond our current technological capabilities but also because cosmic strings are themselves purely theoretical - nobody has actually seen one.
Not only that, but they are also supposedly rather dangerous.
"You never want to encounter one yourself, since they would slice you clean in half like a cosmic lightsaber," said Ohio State University astrophysicist Paul Sutter.
"But you don't have to worry much since we're not even sure they exist, and we've never seen one out there in the universe."
Source: Science Alert

https://www.unexplained-mysteries.com/news/330103/physicists-explain-how-to-create-a-wormhole
Thanks to: https://www.unexplained-mysteries.com