ZAP's Mid-Week Report - The Office of POOFness - 9.4.19
9/04/2019 11:03:00 PM 
MIDWEEK BY ZAP 9-04-19
Zap Says
HI ALL,
BREAKING NEWS: HURRICANE DORIAN HAS DISAPPEARED AFTER REPORTS OF HAVING DAMAGING INFORMATION ON THE CLINTONS. METEOROLOGISTS ARE BAFFLED. THE FBI IS SENDING IN THE ENTIRE CLINTON CRIME DIVISION TO INVESTIGATE. HEIDI ENVANISH, THE TWENTY ONE YEAR OLD INTERN, WILL BE LANDING IN THE BAHAMAS AS SOON AS WEATHER CONDITIONS PERMIT, CONDUCT AN IN DEPTH INVESTIGATION AND ATTEMPT TO PIECE TOGETHER THE EVIDENCE FROM THE WRECKAGE.
ONE THING ABOUT DORIAN, IT STAYED IN THE EXACT PLACE WHERE THE CHINESE BOUGHT PORTS IN THE AREA. IT BATTERED THEM PRETTY HEAVILY. TRUMP POINTED THAT OUT IN ONE OF HIS TWEETS. CONSIDERING WEATHER TECHNOLOGY, IT IS INTERESTING TO OBSERVE THE BEHAVIOUR OF SUCH STORMS.
AND TO CONFIRM THE OBVIOUS NOW, WE HAVE A SMALL LIFT-OFF NOW THIS WEEK WITH SOME TESTER FUNDS THAT ARE ARRIVING, AND THE PROJECT FUNDINGS WILL BEGIN IN ABOUT TWO WEEKS WE WERE TOLD. SO THIS MARKS OUR BEGINNING.
ALL ELSE IN THE WORLD IS IN PROGRESS, AND PAYMENTS HAVE BEEN MADE TO THE ROYAL SIDE AS WELL AS THE CHINESE FAMILY SIDE. I RECEIVED CONFIRMATION OF THAT TOO. SO EVERYTHING THAT HAS HAPPENED OVER THE LAST WEEKS IS CONFIRMED NOW WITH THIS INFORMATION. I CAN HARD CONFIRM THIS AS I HAVE SEEN THE ACTUAL DOCUMENTATION IN THIS REGARD.
OH, THE KIDS ARE FINE AND HAVE BEEN SHELTERED, BUT THEY LACK SOME FOOD. IF YOU WISH TO HELP OUT PLEASE DO. WE TAKE OVER IN THE NEXT DAYS BUT A GOOD MEAL WILL BE VERY WELCOME FOR THEM RIGHT NOW. THANK GOD THAT DORIAN DID NOT HIT AS PREDICTED.
GOD BLESS.
LOVE AND LIGHT
IN OUR SERVICE
ZAP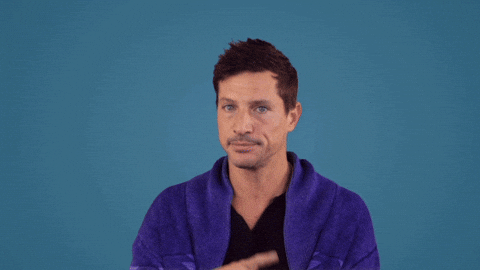 "GOD IS; I AM; WE ARE"
"BE GOOD, BE LEGAL, TELL TRUTH"
SEPTEMBER 4, 2019
"MAKE THE EARTH GREAT AGAIN":copyright:
"MEGA":copyright:
COPYRIGHT ZAP 2013-2019
The principals of this newsletter bare the bulk of cost of keeping this forum functional. Your donations have helped in securing the dedication and time required to deliver these messages.

The support from our readers is the only means that have kept this forum alive. We are thankful and blessed by those of you who have shared in your generosity. Your ongoing support is essential to our continuation. Please help with what you can when you can to insure its success. All contributions from this request will be applied strictly to the production of this newsletter. Thank you for your assistance....Your support will be graciously received thru Paypal.com: acct: goneforthfornow@gmail.com
Love and Kisses,
Team "Poofness"
This post is for information and education purposes only. All representations, presentations, products and opinions are strictly that of the author and do not necessarily reflect the opinion or endorsement of the "Poofness News Letter" and its principals. All readers should perform their own independent due diligence before acting on any information provided.
Thanks to: https://inteldinarchronicles.blogspot.com