SPACE JUNK Elon Musk's 'rogue' Starlink satellites nearly crashed into European probe
 ESA Operations  
 @esaoperations
For the first time ever, ESA has performed a 'collision avoidance manoeuvre' to protect one of its satellites from colliding with a 'mega constellation'#SpaceTraffic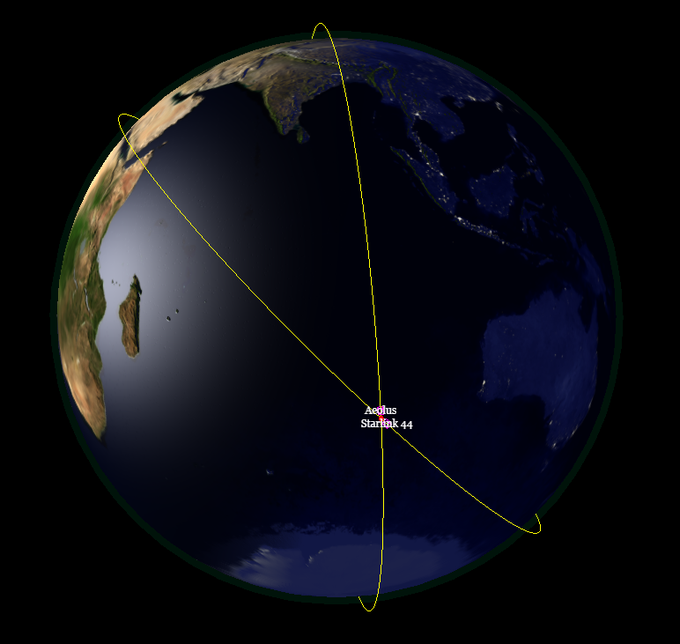 1,552
9:36 AM - Sep 2, 2019
Source: The Sun
THE EUROPEAN Space Agency has announced narrowly avoiding a collision with a SpaceX Starlink satellite.
Elon Musk's new Starlink satellites have already sparked concern over increased space junk but it seems the ESA is now worried about them disrupting its work.
The space agency tweeted: "For the first time ever, ESA has performed a 'collision avoidance manoeuvre' to protect one of its satellites from colliding with a 'mega constellation'#SpaceTraffic".
Starlink is a satellite project led by billionaire SpaceX CEO Elon Musk.
Musk intends to put 12,000 satellites into the Earth's orbit so they can provide cheap WiFi to the whole world.
However, his plans have been met with some criticism, including concerns that humanity could be trapped on Earth by too much space junk in Earth's orbit.
Read More
https://nworeport.me/2019/09/05/space-junk-elon-musks-rogue-starlink-satellites-nearly-crashed-into-european-probe/
Thanks to: https://nworeport.me