UK meteor sparks police hunt for plane crash
Posted on Monday, 9 September, 2019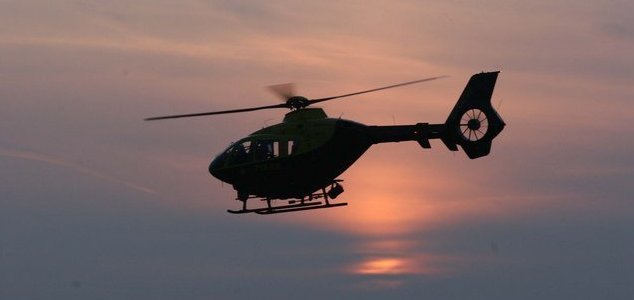 UK police attempted to locate the crash site. Image Credit: CC BY-SA 2.0 Richard Smith
A land and air search was undertaken on Sunday after members of the public saw a glowing object in the sky.
The incident, which occurred over Devon and Cornwall in the south-west of England, was sparked after reports came in of a glowing object hurtling across the sky.
Believing it to have been a plane going down, concerned members of the public called the police.
In response, authorities launched a major land and air search in an effort to locate the wreckage.
Ultimately however, it turned out that what people had actually seen was a meteor.
"We are as satisfied as we can be that this has not been a light aircraft crash and no persons have been injured," said Insp John Shuttleworth. "The expert opinion of trained search officers is that if there had been an aircraft crash, assets in the air would have seen some debris."
"There have also been a couple of reports from the Cardiff and Dorset areas of people watching meteor showers across the south-west."
The UK Meteor Network later reported that there had been sightings of a fireball over the channel.
"British UKMON and French BOAM meteor detection networks recorded a great fireball across the channel," said amateur observer Richard Bassom. "The event was a slow-moving bright meteor, captured by four cameras in the UK and one in France."
https://youtu.be/gJYYW3pnNXs
https://www.unexplained-mysteries.com/news/330302/uk-meteor-sparks-police-hunt-for-plane-crash
Thanks to: https://www.unexplained-mysteries.com