'Storm Area 51' founder cancels festival
Posted on Wednesday, 11 September, 2019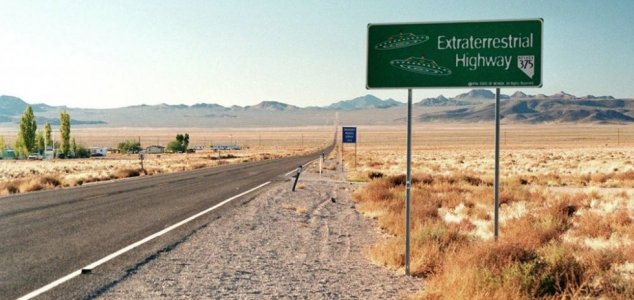 The event will now be taking place in Las Vegas instead. Image Credit: CC BY-SA 2.5 Cooper
The 'Alienstock' festival set to take place in Nevada next week has been canceled after its founder pulled out.
Originally billed as a tongue-in-cheek effort to determine if there are aliens at the secretive US base, the event titled "Storm Area 51, They Can't Stop All of Us" was originally posted on Facebook in July.
After millions of people unexpectedly signed up, founder Matty Roberts decided to instead host a legitimate alien-themed music festival named 'Alienstock'.
The event, which was set to take place from September 19th - 22nd in Rachel, Nevada, was to feature live music from several well known bands and musicians.
Now though, the whole thing has been cast into doubt after Roberts pulled out of the event citing "the lack of infrastructure, poor planning, risk management and blatant disregard" for participants' safety.
The decision seems to have stemmed from a disagreement with the owner of the Little A'Le'Inn.
"In short, the relationship has ended permanently, AlienStock will be moving to a safe, clean secure area in Downtown Las Vegas (on September 19th) as an alternative," the website reads.
"We are not interested in, nor will we tolerate any involvement in a FYREFEST 2.0. We foresee a possible humanitarian disaster in the works, and we can't participate in any capacity at this point."
"AlienStock is a brand that stands for unity and concern for like minded people."
"It's grown into much more than a location. It's a phenomenon that can only promise absolute safety and peace, and we need to move the Festival to guarantee that."
Source: Gizmodo

https://www.unexplained-mysteries.com/news/330352/storm-area-51-founder-cancels-festival
Thanks to: https://www.unexplained-mysteries.com