UK airline pilots report UFO near-misses
Posted on Saturday, 14 September, 2019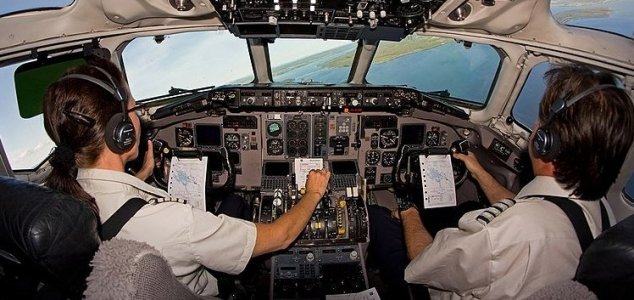 What are the mystery objects encountered by pilots ? Image Credit: CC BY 2.0 Ostersund Photography
UFO researchers have called for an investigation into pilot reports of near-misses with unidentified objects.
According to a recent analysis by Newsquest's Data Investigations Unit, the UK Airprox Board, which deals with cases where an aircraft's safety has been comprised by its vicinity to another object, has investigated 36 reports of incidents involving unidentified flying objects since May 2017.
Five such cases were even reported in April of this year alone, with two being considered serious.
"It's clear that pilots and air traffic services personnel are witnessing many near misses in UK airspace," said former Ministry of Defense UFO investigator Nick Pope.
"The suspension of flying at Gatwick Airport earlier this year leads the media and the public to assume such occurrences involve drones, but applying the UK Airprox Board's own guidelines, many of the reports being attributed to drone activity should more properly be characterized as 'unknown objects'."
"Pilots frequently see things in the skies that they can't identify. The UK Airprox Board has a significant number of such accounts and there are numerous reports in the MoD's UFO files."
Not all pilots however are comfortable with reporting such incidents to their superiors.
"I think there's a ridicule factor that pilots and other staff won't report things they see because they think they will be laughed at," said Janet Walker from the Lancashire Aerial Phenomena Investigation Society (LAPIS).
"It does happen that people spot things and these UFOs are not necessarily spaceships. It does happen and some are never identified."
Source: The Bolton News

https://www.unexplained-mysteries.com/news/330443/uk-airline-pilots-report-ufo-near-misses
Thanks to: https://www.unexplained-mysteries.com