'Flaming UFOs' spark panic on Friday 13th
Posted on Sunday, 15 September, 2019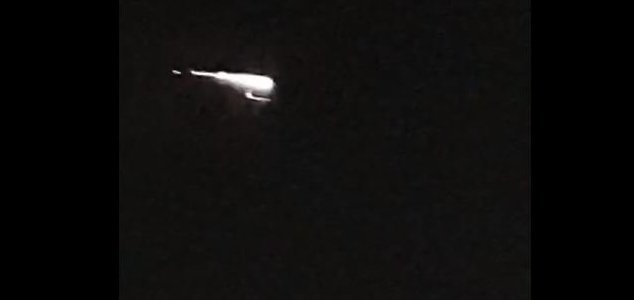 The objects were observed by multiple witnesses. Image Credit: YouTube / OnthegoGamingW/Ismail
Leicester residents took to social media in their droves on Friday to report an unusual spectacle over the city.
Friday 13th can be unnerving at the best of times, but when a number of flaming objects started to circle over Leicester during last week's occurrence of the infamous date, residents were left both perplexed and concerned about what was going on.
Social media was quickly abuzz with reports of the phenomenon and the local police also received numerous calls from residents who believed they were witnessing a plane crash.
Some even believed that the objects were extraterrestrial in nature.
"I've seen eight different objects with flames on them which then disappear," said witness Jess Taylor. "They look like rockets or exploded jets on aeroplanes."
"There's two blue balls of light going flying through the sky," another witness, Mackay Jamie, wrote on Faceook. "This is freaky. We've definitely got UFOs over Leicester tonight, people."
As it turned out however, there was a conventional explanation for the sightings.
"We are aware of a planned event where fireworks are being set off from planes in the Wigston and Leicester area," the police wrote on Twitter. "Please do not report this to the police as we have been advised by the organizers already. The same will be happening tomorrow (Saturday)."
https://youtu.be/G8F2I9w33LQ
https://www.unexplained-mysteries.com/news/330450/flaming-ufos-spark-panic-on-friday-13th
Thanks to: https://www.unexplained-mysteries.com