Boxing legend claims that the Earth is flat
Posted on Wednesday, 25 September, 2019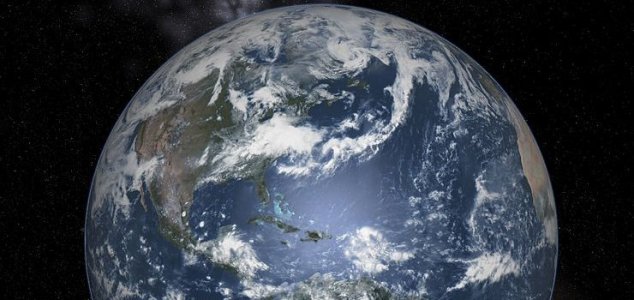 No, the Earth is not flat... seriously.... it isn't. Image Credit: CC BY-SA 3.0 NikoLang
Former professional boxer turned commentator Carl Froch is the latest celebrity to come out as a Flat Earther.
In the age of orbiting satellites, interplanetary spacecraft and a fully manned space station, the fact that the Earth is round (an oblate spheroid) is as indisputable as the nose on your face.
Remarkably however, there are still those who remain adamant that the Earth is actually flat.
In a recent interview, boxing legend Carl Froch reportedly stated that he is one such person.
According to Froch, not only is the Earth flat but photographs taken from space are also fake.
"There's no proof of the Earth's curvature and this fake space agency NASA use CGI images and every one is different," he said. "I'm looking at them thinking, 'Hang on a minute, they're like cartoons.'"
"When someone like Richard Branson goes up there and starts doing chartered flights... and you can look back on Earth and see the Earth's curvature, I'll believe the Earth is a globe."
Froch is certainly no stranger to conspiracy theories having reportedly told an interviewer that Neil Armstrong and Buzz Aldrin's historic moon landing in 1969 was also fake.
"Apparently, we've been to the moon in 1969, 1970," he said. "We've been there six times - I don't believe a word of it. Some people do."
Source: Lad Bible

https://www.unexplained-mysteries.com/news/330742/boxing-legend-claims-that-the-earth-is-flat
Thanks to: https://www.unexplained-mysteries.com