Elon Musk unveils new 'Starship' spacecraft
Posted on Sunday, 29 September, 2019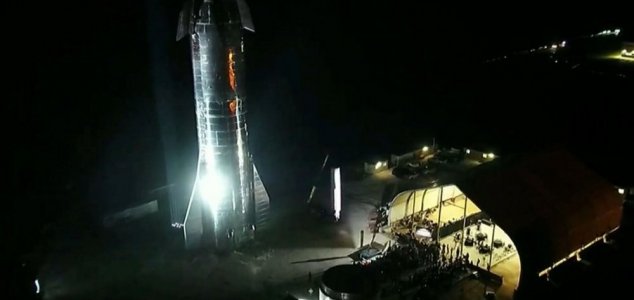 Is this the future of spaceflight ? Image Credit: YouTube / SpaceX
The SpaceX CEO revealed the impressive new vehicle at a live-streamed event in Texas on Saturday.
The first of several prototype iterations of the next-generation spacecraft, Starship is 50 meters long, weighs 120 tons and is equipped with six engines - three fixed and three movable.
Over the next few years there will be several more versions of Starship, each bringing the private space firm closer to its goal of sending humans not only to the Moon, but also to Mars.
Musk believes that it should be possible to achieve orbital flight within as little as six months.
"We need to make space travel like air travel," he said. "Any other mode of transport is reusable so the critical breakthrough is a rapidly reusable orbital rocket - this is the holy grail of space."
In the future, he hopes to establish a more permanent presence in space.
"It will be very exciting to have a base on the Moon, even if it's just a science city," he said. "Then we can go to other places in the solar system, like Saturn."
"But we need to focus on the fastest path to a self-sustaining city on Mars."
"As far as we know, we're the only life we know about. If there were aliens, I'm pretty sure I'd know. I think we should really do our best to become a multi-planet species, and we should do it now."
https://youtu.be/-pTZ5jlayWw
https://www.unexplained-mysteries.com/news/330884/elon-musk-unveils-new-starship-spacecraft
Thanks to: https://www.unexplained-mysteries.com