Cause of mystery ISS hole is a 'state secret'
Posted on Sunday, 29 September, 2019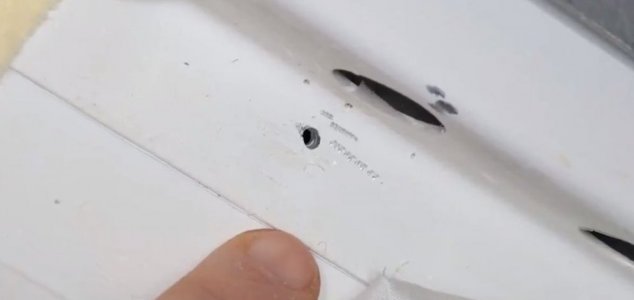 The answer to the mystery is staying a secret, at least for now. Image Credit: NASA
Russia has finally determined who or what created the hole on the ISS... but nobody else is getting to know.
When a reduction in cabin pressure lead to the discovery of a small leak in the Soyuz MS-09 spacecraft docked at the International Space Station back in September of last year, it was initially assumed that a micrometeorite impact was to blame.
A later investigation however revealed that the hole had seemingly been created by a drill, opening up the very real possibility that someone had gone about creating it on purpose.
Since then, both NASA and Roscosmos have been conducting their own investigations into the incident in an effort to determine whether or not deliberate sabotage was responsible.
Now according to reports, Russia has finally figured out once and for all what happened, but in a frustrating twist it has declared the solution to the mystery a 'state secret.'
"What happened is clear to us, but we won't tell you anything," said Roscosmos head Dmitry Rogozin.
"(It) was in the living quarters (of the Soyuz), it has long since burned up upon re-entry. We took all the samples. We know exactly what happened, but we won't tell you anything."
Even NASA has been kept in the dark about what happened.
"They have not told me anything," said NASA administrator Jim Bridenstine.
As things stand, unless Russia's stance changes, we may never know the answer.
Source: News.com.au

https://www.unexplained-mysteries.com/news/330875/cause-of-mystery-iss-hole-is-a-state-secret
Thanks to: https://www.unexplained-mysteries.com