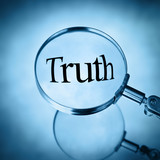 Snoop4truth is a legal expert who opposes the NWO, globalization, Federal Reserve, fractional reserve banking, false flag operations and the contamination of our food, water and natural resources.

Rod Class Falsely Claims He Is Still Awaiting A Decision That Was Published ALMOST THREE MONTHS AGO!
NOTE: The Supreme Court remanded the case back to the DC Court Of Appeals. Rod Class was not involved in the case (in any way) at either the Supreme Court level or upon remand at the DC Court Of Appeals. So, his law firm had a chance at success, without amateur interference.

UPON REMAND AT THE DC COURT OF APPEALS:
Written briefs were submitted and oral argument was heard on March 13th, 2019, almost seven months ago.

Almost three months ago, on July 19th, 2019, the DC Court Of Appeals actually published its FINAL decision in the case based on both the written briefs and on oral argument, including the second amendment issue.


It decided against Rod Class' law firm on every single issue!

Class recently issued a fraudulent press release indicating that he was still waiting for the FINAL decision twhich the DC Court Of Appeals ALREADY PUBLISHED ALMOST THREE MONTHS AGO!

Below is that decision.
https://scholar.google.com/scholar_case?case=10229406983741128221&q=%22Rodney+Class%22&hl=en&scisbd=2&as_sdt=40003

The lies just NEVER END.

BELOW IS THAT FRAUDULENT PRESS RELEASE:
The Oral Arguments in Rod's DC Gun Case Appeal Hearing Happened Way Back on Wednesday, March 3, 2019!

 
It was before Judges Griffith, Srinivasan, Sentelle

and went off well. Leonard Powell, of Rod's original team from 
Jenner & Block, argued for Rod and despite being interrupted by questions

from all three judges he did a Very Good Job Arguing And Staying On Point

About The VAGARIES Of The BOUNDARIES of sensitive Capitol Grounds areas !
The Appeal was brought on by the US Supreme Court's ruling that the case

was remanded to the lower court for an Appeal regarding that lower Court !


>>> HOWEVER...There is STILL NO DECISION BY THE JUDGES

regarding that lower Court ! <<<

And, Leonard said in a recent email to us that there is "NO STRICT DEADLINE"

in the Appeals Court Rules... >>> So, we are at the mercy of the Judges <<<

to FINALLY DECIDE this Appeal Case so that Rod can move on
with other projects ! We were originally told there wouldn't be a decision

for at least 60 to 90 days from March 13th, 2019...or possibly even longer !

>>>>> IT HAS NOW BEEN ALMOST 7 MONTHS SINCE THE HEARING !

There is a clickable "Contact Us" link at the Court's Home page

on the left hand side... https://www.cadc.uscourts.gov/internet/home.nsf#

...if you wish to contact them for information on when they think
that the decision may be forthcoming.


>>> Also, the 2nd Amendment Questions WERE NOT PART OF the March 13th

Hearing ! <<<