Weird creature filmed by fishermen in Thailand
Posted on Wednesday, 9 October, 2019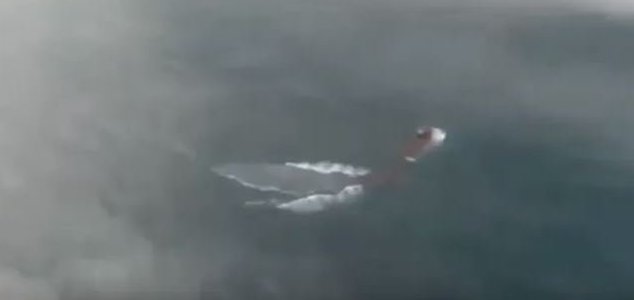 What is this thing ? Image Credit: YouTube / Toothless Vlogs
This mystery animal was captured on camera next to a fishing boat and nobody seems to know what it is.
Resembling a turtle without its shell, the creature was spotted by fisherman as it glided effortlessly through the water next to their boat with its head and neck raised above the surface.
Little is actually known about the clip, which has so far racked up over 50,000 views on YouTube, so it is unclear exactly where it originated or who the men were who recorded it.
Some have speculated that it could be a new species, while others suggest that the clip is a hoax.
You can check out the video for yourself below.
https://youtu.be/9rOAu7BmfTo
https://www.unexplained-mysteries.com/news/331146/weird-creature-filmed-by-fishermen-in-thailand
Thanks to: https://www.unexplained-mysteries.com