Famed Nessie hunter to star in new short film
Posted on Wednesday, 9 October, 2019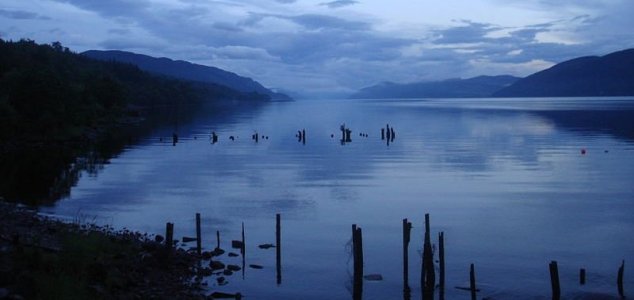 Feltham is no stranger to the Loch Ness Monster legend. Image Credit: CC BY-SA 2.0 Ian Stewart
Veteran Loch Ness Monster hunter Steve Feltham has spent over 25 years searching for the elusive creature.
Originally from Dorset, the 53-year-old began his search for the world's most famous lake monster back in 1991 after being fascinated by the possibility of its existence.
Having given up his house, his job and his girlfriend to focus on finding the elusive beast, he now lives in a mobile home which is parked on a permanent basis on the shores of the loch at Dores.
He holds the world record for the longest time spent looking for the Loch Ness Monster.
Now Feltham is set to star in a new short film made by RSA - a production company co-founded by legendary film director Ridley Scott, the creator of
Alien
and
Blade Runner
.
He will play a fictitious monster hunter whose activities take him all around the Loch Ness area.
"As filming went on, I realized it was not my story but a caricature," said Feltham. "It was based on me rather than about me."
"This was one of the most unexpected, intense, euphoric adventures that I have ever had."
In the film, Feltham is depicted climbing sheer rock faces and rowing single-handedly across the loch.
"We set out to capture the mystery that surrounds the waters of Loch Ness and the creature that lives below, and we discovered a man that loved the beast with all of his heart," said director Alex Farrell.
"To him, it wasn't necessarily the Loch Ness Monster being real that was so important but the idea that it was possible, that's the magic. He encouraged us to do the same - dream big."
Source: Inverness Courier

https://www.unexplained-mysteries.com/news/331165/famed-nessie-hunter-to-star-in-new-short-film
Thanks to: https://www.unexplained-mysteries.com