Ancient 'lost city' rediscovered in Cambodia
Posted on Sunday, 20 October, 2019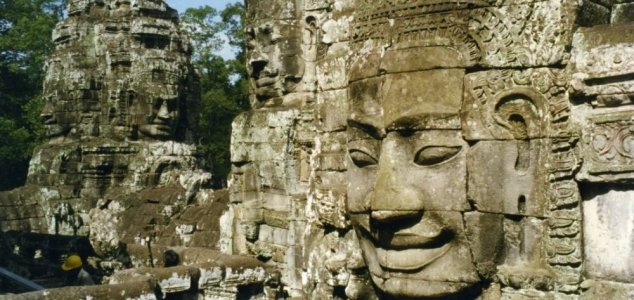 The Khmer Empire built some truly impressive structures. Image Credit: CC BY 2.0 Arian Zwegers
Archaeologists have announced the discovery of the lost city of Mahendraparvata deep in the Cambodian jungle.
An early capital city of the Khmer Empire - a Hindu-Buddhist regime which thrived between the 9th and 15th centuries in Southeast Asia - Mahendraparvata had long been known to exist, but had proven notoriously difficult to locate due to the dense jungle foliage covering the ruins.
Now though, thanks to new scans of the Phnom Kulen plateau using LIDAR (Light Detection and Ranging), the whereabouts of this ancient lost city have finally been determined.
The hunt took over five years and involved an international team of researchers lead by Jean-Baptiste Chevance from the UK's Archaeology and Development Foundation.
"The mountainous region of Phnom Kulen has, to date, received strikingly little attention," their paper reads. "It is almost entirely missing from archaeological maps, except as a scatter of points denoting the remains of some brick temples."
Over time, the scans revealed the existence of an extensive urban network spanning 50 square km.
"Numerous other elements of the anthropogenic landscape connect to this broader network, suggesting the elaboration of an overall urban plan," the researchers wrote.
"Dams, reservoir walls and the enclosure walls of temples, neighborhoods and even the royal palace abut or coincide with the embanked linear features."
Despite its size however, the city is not thought to have lasted long - perhaps only a few decades.
It has been speculated that the challenging mountainous conditions may have been a major factor and that the Khmer Empire had instead favored the site of its new capital Angkor.
What's left now serves only as a humbling reminder of a culture long since lost.
Source: Science Alert

Thanks to: https://www.unexplained-mysteries.com