Snowden searched CIA's files for proof of aliens
Posted on Thursday, 24 October, 2019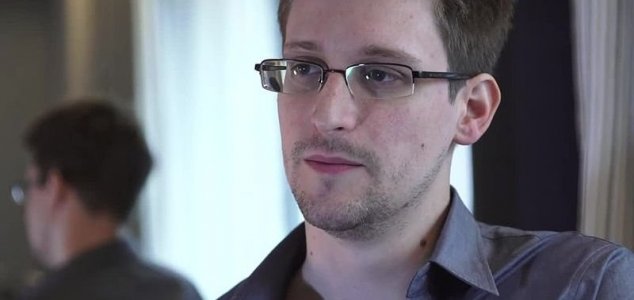 Snowden remains a controversial figure. Image Credit: CC BY-SA 3.0 Praxis Films / Laura Poitras
Whistleblower Edward Snowden has revealed what he found when he searched the CIA for evidence of alien life.
If you had access to some of the nation's most sensitive information, what would you look for ?
During his time at the CIA, Snowden, who is now living as an exile in Moscow after famously disclosing information about numerous global surveillance programs, has recently admitted to searching through the CIA and NSA databases for evidence of extraterrestrial life.
Writing in his recent memoir '
Permanent Record
' however, he admits to finding nothing of substance.
"For the record, as far as I could tell, aliens have never contacted Earth, or at least they haven't contacted US intelligence," he wrote. 
The whistleblower also looked for information regarding a number of popular conspiracy theories.
"In case you were wondering: Yes, man really did land on the Moon," he wrote. "Climate change is real. Chemtrails are not a thing."
Speaking on a recent episode of '
The Joe Rogan Experience
', Snowden again confirmed that he had been unable to find any evidence to suggest that the US knew of the existence of extraterrestrials.
"I know, Joe, I know you want there to be aliens," he said. "I know Neil deGrasse Tyson badly wants there to be aliens. And there probably are, right?"
"But the idea that we're hiding them - if we are hiding them - I had ridiculous access to the networks of the NSA, the CIA, the military, all these groups. I couldn't find anything. So if it's hidden, and it could be hidden, it's hidden really damn well, even from people who are on the inside."
Source: USA Today

https://www.unexplained-mysteries.com/news/331499/snowden-searched-cias-files-for-proof-of-aliens
Thanks to: https://www.unexplained-mysteries.com