Activist: 'UFOs may be USSF black projects'
Posted on Saturday, 2 November, 2019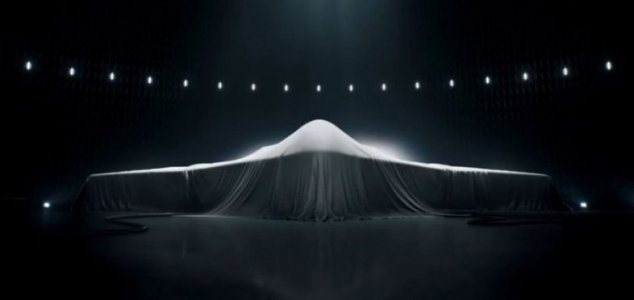 Will the next-generation stealth bomber fly in space ? Image Credit: YouTube / Northrop Grumman
Nuclear activist Bruce Gagnon has suggested that some UFOs may be 'black budget' Space Force vehicles.
A former Air Force veteran who served in Vietnam, Gagnon is the coordinator of the 'Global Network Against Weapons and Nuclear Power in Space' and has been involved in numerous campaigns and protests condemning the use of nuclear arms and the potential proliferation of weapons in space.
He is particularly concerned about the so-called Space Force that US President Donald Trump announced back in June 2018. Set up to prevent countries such as Russia and China from gaining a foothold before the United States, this new branch of the military could ultimately lead to full-on space conflicts and the development of space-based weapons platforms in orbit around the Earth.
In a recent interview with
The Daily Star
, Gagnon even suggested that some of the UFOs people have been seeing are actually prototype Space Force vehicles developed in secret on a 'black budget'.
"I think it's possible, I spoke about the secret military budget, the black budget and the development of advanced technologies, and it is possible that some of these so-called crafts are these new technologies," he said. 
He even recalled witnessing a photograph of one such vehicle while attending a Space Militarisation Peace talk. It was the Northrop Grumman B-21 Raider - an upcoming long-range stealth bomber capable of delivering conventional and nuclear payloads.
He noted that the image, which hasn't been made public, "was like something out of space."
"I'm sure they're testing technologies for space warfare that we can't even imagine, that I know for sure," he said.
"They're now training people, young people, they have space camps around the United States. They bring them in and get them excited they then move them into the Air Force Academy and are given a heavy indoctrination on warfare and space."
Source: Sputnik International

https://www.unexplained-mysteries.com/news/331710/activist-ufos-may-be-ussf-black-projects
Thanks to: https://www.unexplained-mysteries.com