Pilot who chased UFO: 'there are missing tapes'
Posted on Thursday, 7 November, 2019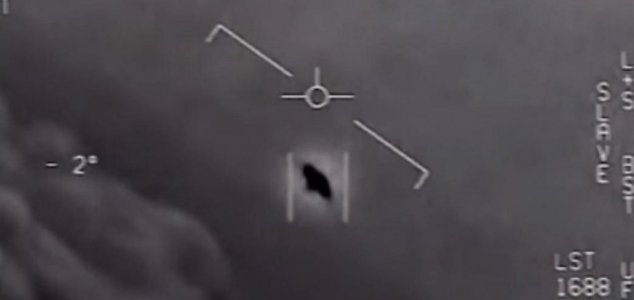 What did the pilots encounter that day and what do the missing tapes show ? Image Credit: US Navy
US Navy Cmdr David Fravor was one of the USS Nimitz pilots who encountered the 'Tic-Tac' UFO back in 2004.
One of the most intriguing new UFO cases to have come to light in recent years, the USS Nimitz incident, which occurred during a training exercise approximately 100 miles from San Diego, saw US fighter pilots from the Nimitz Carrier Strike Group encounter an unidentified flying object.
Footage of the UFO was later published in 2017 and subsequently confirmed to be genuine.
Speaking in a recent interview, one of the pilots who was there that day - David Fravor - has revealed that there was in fact additional video footage recorded at the time of the incident as well as radar tracking information that mysteriously "disappeared" after the event.
According to Fravor, immediately after the incident he had gone down to the CVIC (Carrier Intelligence Center) to demand that he be given access to the tapes. 
After obtaining them, he made copies and stored them in a safe on the USS Princeton. When he returned for them later however they were all gone.
Other crew members who were there at the time of the incident have also previously recalled there being a "cleanup" involving plain-clothes men confiscating data recorders, tapes and documents.
It seemed that someone had been keen to prevent details of the encounter from getting out.
Ultimately Fravor's story begs the question - exactly what was on those tapes ? Unfortunately, unless the powers that be decide to release them to the public, we may never know for sure.
You can listen to the interview with Fravor on the Fighter Pilot Podcast -
here
.
Source: Hotair.com

https://www.unexplained-mysteries.com/news/331824/pilot-who-chased-ufo-there-are-missing-tapes
Thanks to: https://www.unexplained-mysteries.com