Driver films 'rotating disc' while stuck in traffic
Posted on Friday, 8 November, 2019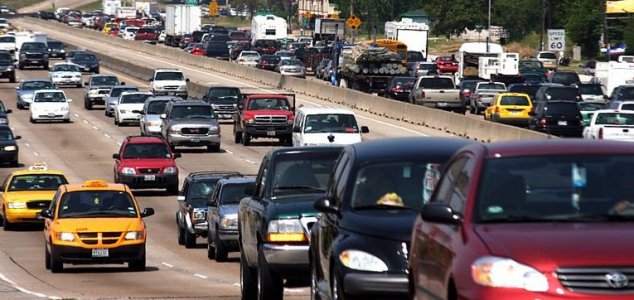 The man who recorded the footage was stuck in a traffic jam at the time. Image Credit: Ed Edahl / FEMA
Footage of a strange spinning object has emerged online and nobody seems to be able to tell what it is.
The video was reportedly captured by 33-year-old Aaron Bostic who had been stuck in traffic on US Route 74 in Shelby, North Carolina on October 25th when he spotted something unusual.
The object resembles a white disc or rod spinning rapidly in the air.
"It really stuck out like a sore thumb and I kept thinking that maybe it was a plane landing at Charlotte Douglas (International) Airport or maybe it was a really big stunt drone," said Bostic.
"But it stayed in the same spot for two minutes." 
"Honestly, I don't know what it was and nobody at work who has seen the video knows what it was."
Some Internet users have speculated that it could have been a blimp angled directly away from the direction of the observer, while others have suggested that it's a reflection on the car's window.
You can check out the video for yourself below.
What do you think it is ?
https://youtu.be/tnBgqrYDOVE
https://www.unexplained-mysteries.com/news/331870/driver-films-rotating-disc-while-stuck-in-traffic
Thanks to: https://www.unexplained-mysteries.com/news