'Bigfoot screams' video continues to intrigue
Posted on Saturday, 16 November, 2019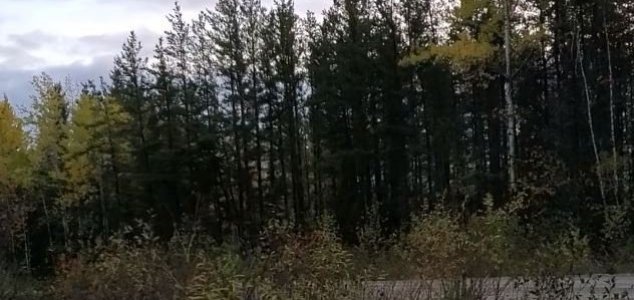 Did Meekis record a howling Bigfoot, or something else ? Image Credit: YouTube / Stargell Blackstar
A recording of terrifying howling sounds coming from the woods of rural Canada still lacks a definitive explanation.
Last month we covered the story of Gino Meekis who recorded something unnerving while out grouse hunting in Canada and now, several weeks on, despite the involvement of wildlife experts who have attempted to identify the creature making the sound, the mystery seems no closer to being solved.
What's more, the clip has been gaining a lot more press attention on both sides of the Atlantic. Since we last reported on it, the number of views on the video has increased from 45,000 to over 1 million.
The footage was originally uploaded onto YouTube on October 3rd and began to grab the attention of news sites a few weeks later. It was filmed approximately 45km from Sioux Lookout, Ontario.
Meekis, along with his wife and young grandson, had been out hunting when they started to hear a series of loud, mournful screams coming from somewhere nearby.
The chilling vocalizations continued for several minutes, leaving the couple very disconcerted. 
You can listen to the recording for yourself below - the volume is low so headphones are advised.
The video has managed to generate some heated debate on social media and there are still those who subscribe to the notion that it contains the vocalizations of a genuine Bigfoot.
Even wildlife experts seem unable to determine for sure what it is.
According to Jolanta Kowalski - a spokeswoman for Ontario's ministry of resources and forestry - biologists are unconvinced that it is an unknown species but can't say exactly what it is either.
"Our biologists say it could be a larger mammal - for example a wolf - but because it's a considerable distance from the recorder there is no way to know for sure," she said.
https://youtu.be/stISzPngwh4
https://www.unexplained-mysteries.com/news/332098/bigfoot-screams-video-continues-to-intrigue
Thanks to: https://www.unexplained-mysteries.com